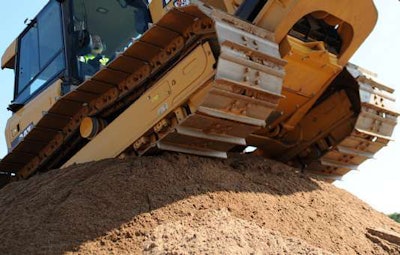 A bulldozer operator at a southeast Texas refinery was killed earlier this month after his machine plunged into a pit filled with nearly-boiling water.
According to a report from Hydrocarbon Processing magazine, 66-year-old Thomas Courts was working at Total's Port Arthur Refinery on September 6 when the accident occurred.
"Courts was using the bulldozer to push petroleum coke from the pit for loading, according to Jefferson County officials. The pit is located beneath giant drums where residual oil is heated to harden into petroleum coke, which can be used as a coal substitute. The coke is removed using high-pressure hot water jets."
According to a report from the Beaumont Enterprise, Courts' machine breached the pit's levee and submerged beneath coke and water that was 200 degrees Fahrenheit. A man nearby operating an excavator witnessed the accident and was able to pull Courts and the dozer from the pit, but Courts was pronounced dead at the scene.
Courts suffered first and second degree burns over his entire body. Hydrocarbon Processing reports the cause of death was drowning. It remains unclear how or why the dozer topped the levee.
Courts was employed by Kinder Morgan. Typically a crane at the site performs the operation Courts was handling with his dozer, but the crane has been out of service for "several months," HC reports.