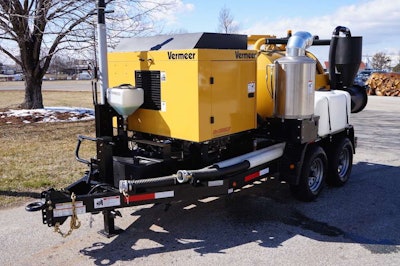 You won't need a CDL to pull the 9,999-pound gross-vehicle-weight-rated VX30-300 vacuum excavator from McLaughlin, but you can do plenty of potholing with its 300-gallon spoil tank and 31 horsepower Yanmar diesel engine.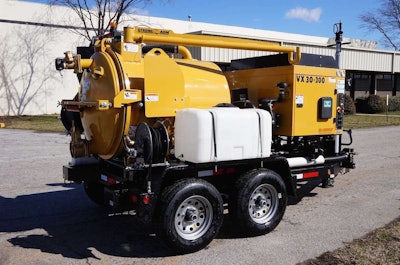 A hydraulic-opening door makes dumping and cleaning out spoils faster. The hydraulic door also allows for reverse pressure to clear hose clogs by chancing the valve position to reverse the air flow and it allows operators to offload spoils under pressure rather than just dumping them into a puddle.
A cam-over locking system provides 360-degree positive seal to eliminate leaks, even under reverse pressure.
The three-stage cyclonic filter system works with both wet and dry excavation and there is room on the unit for a water heater—useful when digging in frozen ground or where grease is present.
The machine has no in-tank parts, ensuring all maintenance is external.