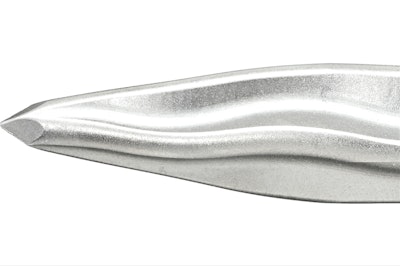 Hilti has added a small wrinkle to its concrete cutting tool designs, more accurately a series of subtle curves on the cutting surfaces of its concrete core bits, saw blades and breaker chisels. Here's a rundown of the new products the company showed this week at the World of Concrete.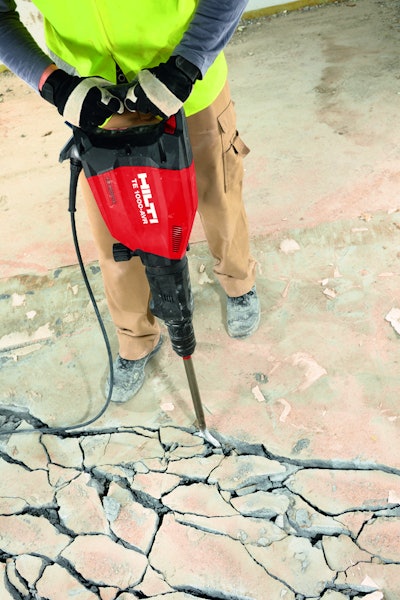 The TE-SP Wave Chisel delivers more impact energy to the concrete than a traditional chisel with straight sided flutes. The wavy lines increase speed up to 30 percent by reducing friction between the chisel body and base material, leaving a wider opening for fast debris removal.  The extra clearance also eliminates the productivity killing problem of stuck chisels.
The Hilti TE 1000-AVR breaker when used with the new Wave Chisel offers an increase of up to 50 percent in demolition efficiency. The second generation TE 1000-AVR breaker features what the company calls HiDrive technology, which helps deliver 19 foot-pounds of impact energy. When you need precision it also features a power reduction switch for up to 30 percent less impact for precision work.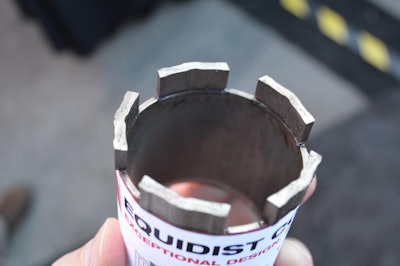 Hilti also put a very subtle wave on the cutting segments of its of its Equidist technology for diamond core bits. The Equidist technology itself features precisely positioned, evenly spaced diamonds that cut more efficiently than traditional diamond cutting matrixes where the position of the diamond bits is largely random. The precise and overlapping position of the diamond bits ensure even wear and cutting action and eliminate the heat and friction that comes from bits that fall in line with each other. The Equidist technology is also used on Hilti's concrete saw blades.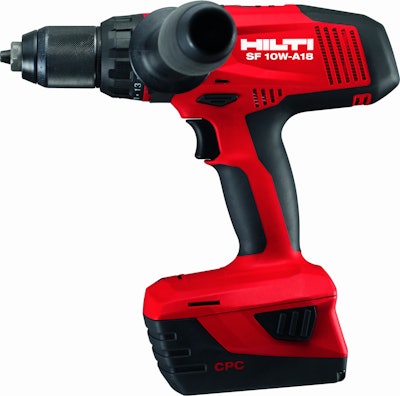 If you're the kind of contractor who keeps multiple drills on hand for multiple applications, the Hilti Cordless drill-driver SF 10W-A18 is one drill that does it all. This 18 volt drill has both the speed for drilling small holes and the torque to enable you to stir thinset or drywall mud in a 5-gallon bucket. With 1,062 inch-pounds of torque it will also bulldog through tough jobs like powering a 4-inch hole saw or drilling large diameter holes through dimensional lumber and multiple layers of plywood.
Hilti has also boosted the productivity and safety of its wall cutting saws with its DST 10-CA Cut Assist technology. This allows you to run the wall-cutting saw by remote control while the cut assist function adjust the saw speed to match material and conditions. Hilti Traction Control (HTC). Cut Assist automatically adjusts the saw to make the cuts needed while viewing the cutting depth in real time in the display on the remote control unit.