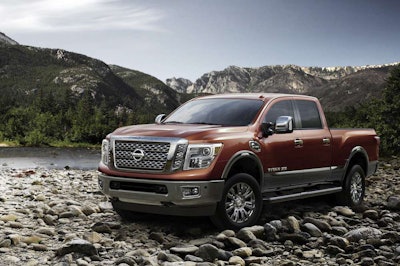 Probably the biggest headline out of the Detroit Auto Show earlier this month was the unveiling of the 2016 Nissan Titan XD. In the first design refresh since the Titan was launched back in 2004, Nissan went all out in trying to move from the bottom of the pack in the U.S. pickup truck market. Not only is the new Titan powered by a diesel engine, it's a Cummins V8, making it the only half-ton pickup on the market to carry that distinction.
And that new engine has given this light duty pickup heavy duty power: 12,000 pounds maximum towing capacity and a max payload capacity of 2,000 pounds. You can read more about the truck here.
In the meantime, we want to know if Nissan's new emphasis on diesel power has gotten your attention. Will you consider a Titan XD for your next pickup? Let us know in the poll below. And feel free to elaborate on the look of the truck and more in the comments.