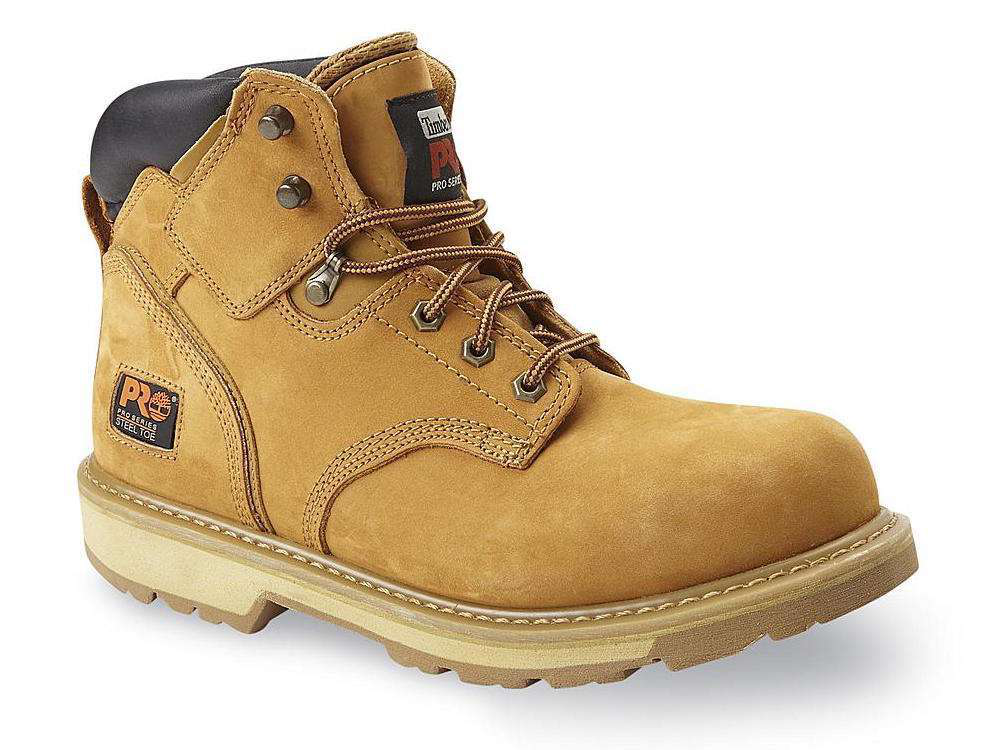 When it comes to highly regarded work boots, one of the highest, if not the highest, rated pairs you'll find on the Internet is Timberland's PRO Pit Boss boots. At Amazon these boots have garnered a 4.5-star rating out of more than 1,000 reviews. At shoe site Zappos, nearly 300 reviewers have averaged a rating of 4.5 stars as well. Impressively, we found these boots listed on several other retail sites and were unable to find a rating under four starts.
Most reviewers praise the boots' durability and comfort with many of them having bought several pairs over the years. The one knock on them seems to be the break-in period which can take anywhere from a couple of days to a couple of weeks. The boots feature a steel toe with an extra-wide toe box, and meet ANSI safety standards. Sears has the boots on sale for $104 as of this writing and they run $118 on Zappos and between $83 and $125 on Amazon, depending on the size. Unfortunately, the Pit Boss doesn't come in women's sizes but Timberland's TiTAN boots have many of the same features, similar pricing and similarly high reviews.
And don't forget, as part of our 12 Days of Construction Gifts guide, we're giving away a Lego Technic Volvo L350F R/C wheel loader. Just enter your information below through December 23 for a chance to win!
Equipment World Christmas Lego Giveaway