[imagebrowser id=125]
Doosan has launched two new Tier 4-compliant excavators – the 271-horsepower DX300LC-5 and the 318-horsepower DX350LC-5, which replace the DX300LC-3 and DX350LC-3 models, respectively. The crawler excavators feature a range of engine improvements and new aftertreatment technology.
The excavators include Scania diesel engines that have a high-pressure common-rail fuel delivery system and cooled exhaust gas recirculation. To aid in meeting Tier 4 emissions standards, the excavators also feature a mass airflow sensor (MAF) that enables the electronic control unit to improve the management of the variable geometry turbocharger's (VGT) airflow.
The MAF also uses the air intake volume and rpm to optimize fuel delivery to the combustion chamber. The VGT improves fuel efficiency at lower rpms by enhancing boost pressure through the rpm range of the engine.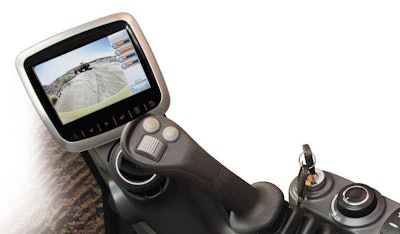 A new exhaust brake boosts operating efficiency by maintaining constant engine temperature at lower speeds, reducing emission levels when the engine is running at lower rpms.
The excavators' selective catalyst reduction and diesel oxidation catalyst lower engine emission levels, using diesel exhaust fluid injected into the exhaust system to convert NOx into water and nitrogen, while the DOC converts particulate matter emissions into water and carbon dioxide.
Boasting a 10 percent fuel savings over the Tier 3-compliant models, the excavators feature auto shutdown following a preset idle time from between 3 and 60 minutes.
Operators can choose from four power modes (Power+, Power, Standard and Economy) and four work modes (Digging, Breaker, Shear and Lifting) based on the application, and the work modes are easily configured via a dial switch on the console. Operators can monitor the excavator on a 7-inch LCD display panel that accommodates an optional side camera for a split screen view of camera displays.
Additional machine updates include an auto-belt tensioner, improved serviceability, anti-skid plates on steps and walking surfaces, battery and alternator upgrades and an improved floor pedal angle. The DX350LC-5 has D-ECOPOWER available, which boosts hydraulic system output with engine horsepower, improves machine efficiency, productivity and fuel consumption, and also refines machine control and enhances operator comfort.