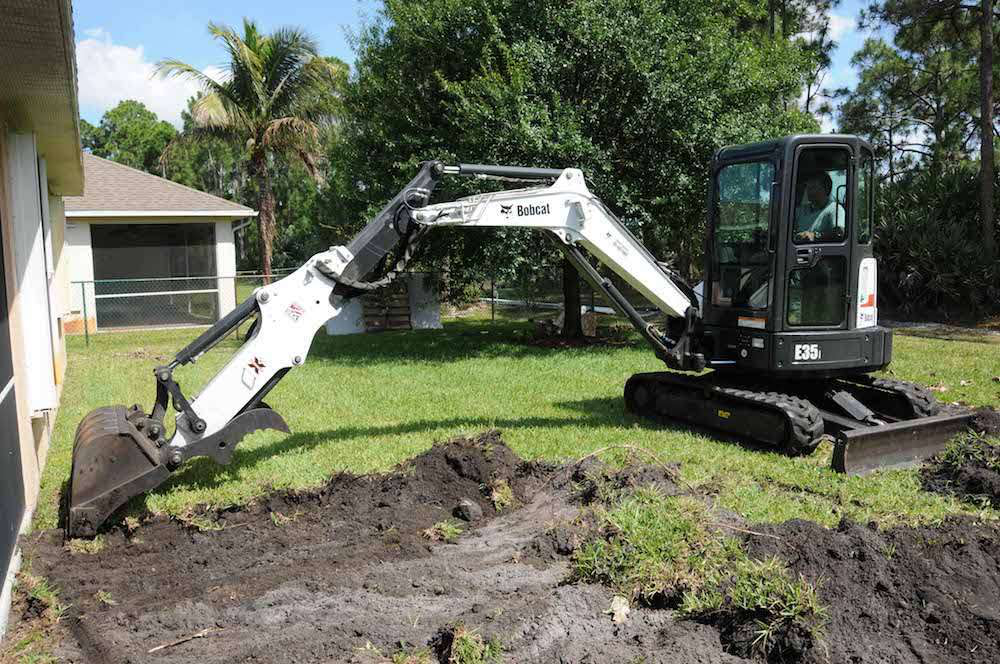 Bobcat has released two new compact excavators into the wild, both with Tier 4 engines, boasting better fuel efficiency and a new information display that keeps everything important in sight.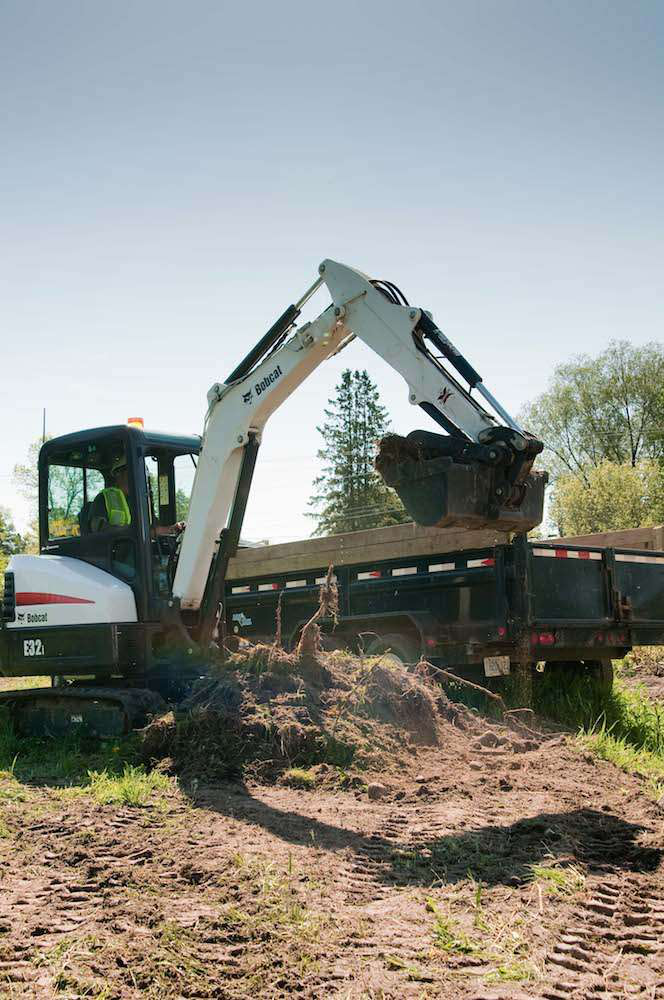 The E32i is a conventional tail swing model while the E35i is zero tail swing. The three-ton excavators are powered by a 24.8-horsepower, direct-inject, 1.7-liter Tier 4 diesel engine that provides up to an 8-percent decrease in fuel consumption when operating in Eco Mode.
Both machines can be equipped with an optional extendable arm, adds reach beyond the standard arm and provides a bit more power through the use of a hydraulic clamp, which Bobcat says isn't possible on any other compact excavator extendable arm on the market.
The machines also feature a new forward-mount information panel that allows the operator to monitor machine vitals without losing visibility of attachments and the task at hand. Bobcat says the new panel is also more ergonomic.
Keyless start, an Eco Mode setting, attachment tips and access to fuel consumption, engine and hydraulic systems data are available with an upgrade to an optional deluxe instrumentation panel.
Like their fellow M-Series excavators, the new E32i and E35i feature fingertip-activated control of the boom swing function and auxiliary hydraulic circuits. Standard features include auto-idle throttle for lower fuel consumption and auto-shift travel which shifts the machine out of high range without having to manually downshift.
Thirteen attachments including augers, breakers, plate compactors, grading buckets, trenchers and rippers are available for the new machines. Bobcat's X-Change attachment mounting system allows the operator to change attachments as jobsite requirements change and the Hydraulic X-Change system allows the operator to change buckets without leaving the seat of the excavator.