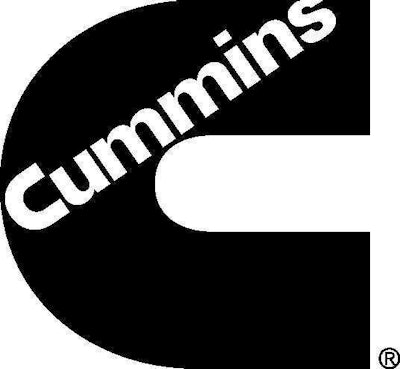 This morning, Cummins reported sizable increases in both sales and profits during the first quarter and raised its forecast for the rest of the year.
Thanks to increased engine and component demand in North America, the company reported a 20-percent increase in profit during the first quarter to $338 million, or $1.83 a share, on sales of $4.4 billion.
Sales were up 12 percent over the same quarter a year ago. Sales in North America, bolstered by stronger demand in on-highway markets and distributor acquisitions, accounted for most of the increase and offset low demand in global mining and power generation markets. North American sales were up 25 percent while international sales were flat.
"We delivered good incremental margins in the first quarter as demand in on-highway markets in North America improved. We are also well on track to deliver the expected benefits from our North American distributor acquisitions as we execute our plans and end market demand improves," Cummins chairman and CEO Tom Linebarger said in a prepared statement.
"Conditions in a number of international markets remain very weak, particularly in India and Australia, leading to lower demand for power generation and mining equipment."
The company's engine segment sales were up 11 percent year-over-year to $2.6 billion while components sales rose 21 percent to $1.2 billion. Power generation sales were down 14 percent to $639 million while distribution rose 22 percent to $950 million thanks to acquisitions.
Looking forward, Cummins expects 2014 revenues to grow between 6 and 10 percent. Previously, the company expected growth between 4 and 8 percent.