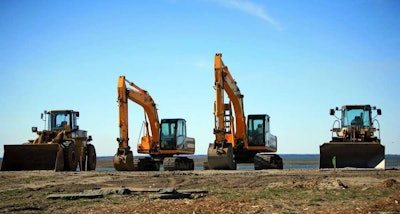 With equipment rentals showing growth in each of the last three years, GE Capital is hoping to boost expected continued growth in coming years even further with an expansion of its equipment financing program for dealers looking to grow their rental fleets.
Though most dealers pay cash for equipment that costs less than $10,000, Jim Kelly, GE Capital managing director of Vendor Finance, says the new GE Capital program allows for more flexibility when financing larger purchases.
The company offers line-item financing rather than asset-based loans pools of equipment. That allows dealers to purchase their fleets unit-by-unit.
"At a time when contractors and construction companies are reluctant to commit to large purchases, equipment dealers are seeing success by offering end-users the latest machines without the big payments," Kelly said in a prepared statement.
GE Capital notes in its announcement that nearly half of U.S. equipment dealers offer rentals and says that number is expected to grow in the coming years.
The American Rental Association's Rental Market Monitor service forecasts the construction and industrial segment of the U.S. rental industry to grow 9.1 percent to $24.4 billion in 2014 and 10.5 percent to $26.9 billion in 2015.
Dealers who want to learn more about the expanded program can visit the GE Capital Equipment Finance site by clicking here.