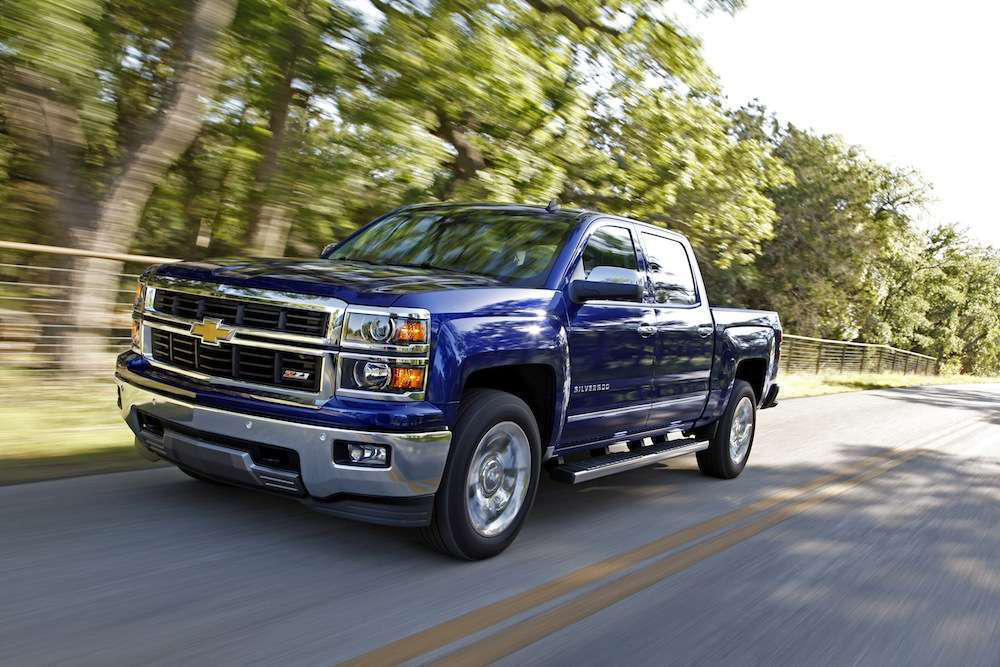 General Motors has announced a huge recall on its new redesigned half-ton pickups.
About 370,000 2014 Chevrolet Silverado and GMC Sierra trucks are affected by the recall that will reprogram a software bug that "could lead to overheating of exhaust components, potentially causing engine compartment fires," according to the GM announcement.
GM has confirmed eight fires, three of which were on customer-owned vehicles. Thankfully no one has been injured. The issue is typically signaled by a continuous yellow "check engine light" and an "engine power reduced message" and each confirmed issue has occurred in areas with very cold weather.
About 303,000 Silverados and Sierras equipped with 4.3-liter and 5.3-liter engines are being recalled in the U.S. with another 67,000 being recalled that were sold in Canada and Mexico. Silverados and Sierras with a 6.2-liter engine are not part of the recall.
GM says it will mail the recall letters to customers on January 16 and customers can contact dealers now for appointments.
It takes about 20 minutes to reprogram the software. Until bringing the truck in, GM is urging owners not to leave their trucks idling unattended.