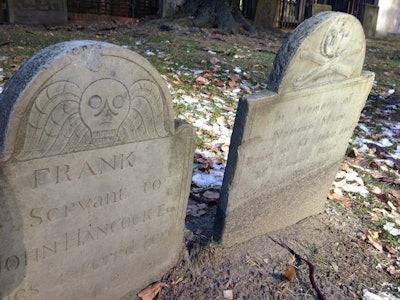 Well, this certainly brings a whole new meaning to booing at a football game.
Come 2016, the football team of one Virginia high school will call the site of a pre-Civil War graveyard their home turf.
According to WTOP.com, the Prince William County school system has begun preparing the site of a new high school which it will begin construction on next spring. But while surveying the 110-acre site, the crew discovered human remains.
In all, 13 burial plots that could pre-date the Civil War were found—right where the school's football stadium will be built.
To the chagrin of future student-athletes, rather than find a new site to build the school, Prince William County Public Schools say they plan to dig up the graves and move them to a cemetery.
Before they do that though, they're issuing a public notice. If no one objects to moving the remains, the county says it will work with archaeologists to do so.
Because the remains were found on the site of the stadium and not the school building itself, the county doesn't expect the discovery to delay construction.