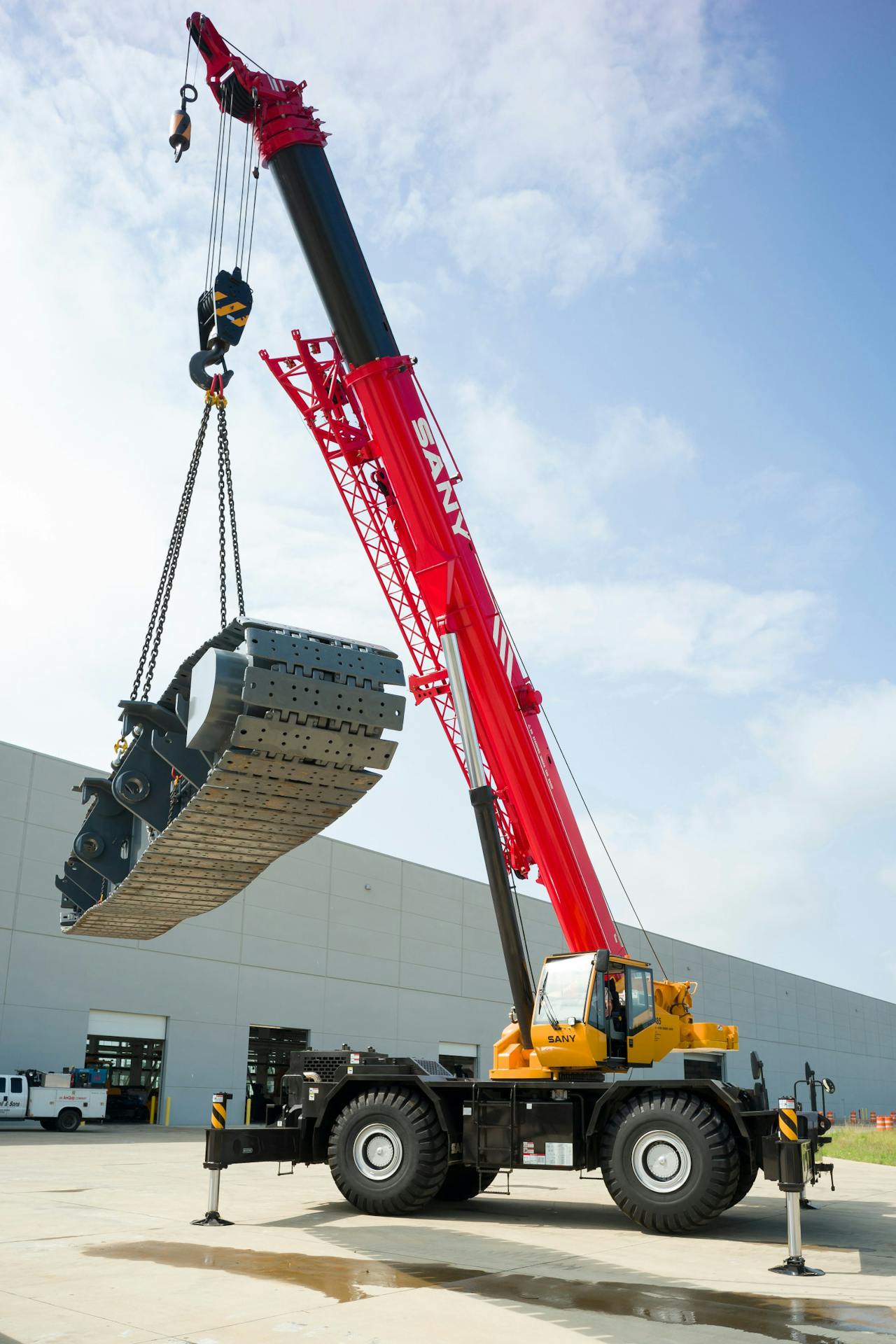 Sany's new SRC885 rough-terrain crane features a rated lifting capacity of 85 tons at a 10-foot radius, providing lifting power and pick-and-carry capability on any terrain.
The 115,880-pound crane provides a 209.7-foot reach through a five-section full power boom and fills a gap, says Kyle Nape, senior vice president, Sany America Lifting Group. "The SRC885 provides higher capacity that 75- and 80-ton class machines without the price tag of a 90-ton crane," Nape says.
The crane features 4-by-4 hydraulic powered steering, earthmover style tires and a 275-horsepower Cummins Tier 4 interim engine. Three-position outriggers level the crane with up to 12.4 inches of ground penetration and 24-foot max horizontal extension.
The hydraulic system provides precise control and multi-function load sharing, and a two-speed swing system rotates 360 degrees in either direction.
Additional features include an ergonomic cab with all-steel construction, tinted safety glass, a skylight with visor and wiper system, acoustic noise suppressing foam, a six-way adjustable seat and more.
Key specs include a main boom that telescopes from 38.7 to 147.6 feet; a boom extension that ranges from 30.2 to 52.5 feet and a max hoist line pull of 20,559 pounds with 841 feet of 3/4-inch line. The dimensions are 46 feet 11 inches long, 11 feet wide and 12 feet 6.5 inches tall, with a tail swing of 14 feet 11 inches.