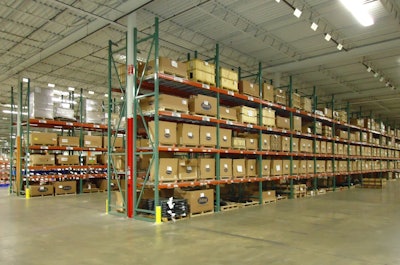 SAF-Holland recently opened its new 85,000 square foot Aftermarket Parts Distribution Center in Cincinnati, Ohio. The facility will supply replacement parts to SAF-Holland distribution centers and customers throughout the U.S., Mexico and Canada.
The location of the new Aftermarket Parts Distribution Center provides SAF-Holland with the logistical capability to enhance efficiency and significantly reduce delivery times to distributors and end-users.
Orders placed on or after May 31 will be processed from the new distribution center. The exception will be Full Truck Load orders, which will continue to be shipped directly from regional SAF-Holland plants.