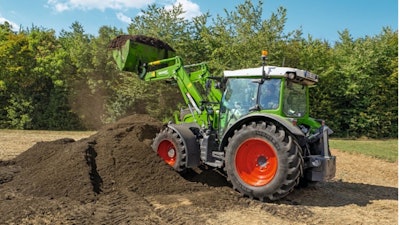 Tractor sales continued their slow pace for 2023, down nearly 20 percent in February compared to the same month in 2022, according to the February Flash Report from the Association of Equipment Manufacturers (AEM).
Sales in the under 40HP tractor segment, the largest segment by units sold, were down more than 25 percent for the month, compared to February of 2022. AEM says year-to-date sales in the segment are down nearly 25 percent compared to 2022. In the 40HP to under 100HP segment sales were down nearly 13 percent for the month, and off 10 percent year over year. Some slight strength in the 100+ hp segment was noted, up 2.7 percent for the month, AEM says.
Four-wheel-drive tractor sales were up more than 55 percent for the month.
In total, AEM says farm tractor sales were down nearly 20 percent for February, and are down more than 17 percent year to date. Sales totals are now hovering at the five-year average.
For the full report: https://www.aem.org/AEM/media/docs/Statistics/US-Month-Ag-Report-2-2023.pdf.