By Tom Jackson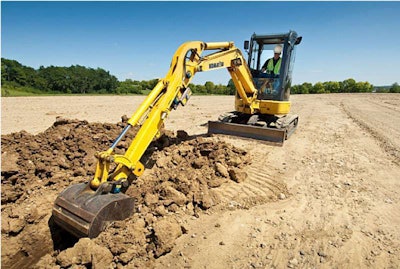 Cable-free depth display system
Targeted for compact machines, a new version of Trimble's Spectra Precision Laser DDS300 Depth Display System, version 3.0 uses wireless communications, a laser receiver and angle sensors to show the operator where the bucket is at all times. In cab, it has a 7-inch screen rated to IP 64, and the waterproof, CB310 control box display is suitable for use in bright sun or bad weather.
Visit EquipmentWorld.com/info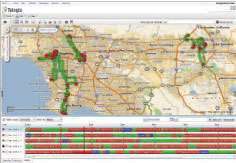 Score your drivers
To help you monitor risk-prone drivers the enhanced Telogis Driver Scorecard can identify bad drivers by compiling data on hard braking and acceleration and other driving patterns. Scorecards can be custom configured to the needs of individual fleets. The combination of driver scorecards, real time alerts and an enterprise dashboard enables dispatchers and fleet managers to create safe driving awareness programs and sustainable driving patterns.
Visit EquipmentWorld.com/info
Toughbook tablet
The Panasonic Toughbook laptop computer was designed to withstand the vibration, jarring and dust found in many construction and military environments. Now the company has rolled that rugged technology into a tablet sized computer, the Toughpad A1. This Android powered device comes in 10-inch and 7-inch versions with daylight visible screens and a stylus with handwriting recognition, integrated camera, peripheral connections, 16 GB storage (optional up to 32 GB) and a 10-hour battery.
Visit EquipmentWorld.com/info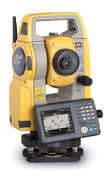 Cloud-based total station
Topcon's reflector-less OS Total Station has a number of innovative features to bring efficiency to all parts of the survey and construction environment. The unit's on-board MAGNET Field software is part of a system that uses a cloud-linked environment for data collection, CAD programs, data manipulation and reporting. When connected to a compatible data collector, the OS Total Station's LongLink communications module provides a smart pole operation that increases the speed and accuracy of measurement operations and eliminates hand signals and error prone field communications at ranges up to 1,000 feet. And the TSshield feature enables owners to get on-instrument notices of firmware updates and theft deterrence capability.
Visit EquipmentWorld.com/info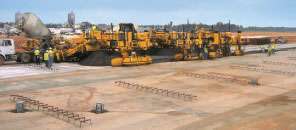 Automated 3D paving machine control
Designed specifically for paving contractors, the Leica PaveSmart 3D v3.0 is a fully automated, all-track grade and steer system for slipform and roller-compacted concrete paving and placing, asphalt paving and milling, fine-grade trimming and surface mining applications. It precisely tracks the position of the paving machine in real time in relation to a 3D model of the jobsite and offers advances in ease of use, 3D design capabilities, setup and configuration for multiple pieces of equipment. With Leica's total stations, GPS and X-function data modeling, jobsite design data needs only be created once and can be seamlessly shared with any CAD system or Leica hardware in the field.
Visit EquipmentWorld.com/info
TECH NEWS
Trimble plans to buy SketchUp, a popular 3D modeling tool from Google. The sale is expected to be finalized this quarter pending anti-trust reviews. Used by millions of designers, architects and engineers, SketchUp benefits from an extensive third party developer community that provides industry specific solutions. Trimble will also partner with Google on running and further developing SketchUp's 3D warehouse.
Hemisphere GPS and Carlson Software announced an alliance to create integrated solutions for land survey, mapping, construction, mining and other machine control markets. The alliance between the hardware and software companies is intended to improve the performance in several applications including data collection, land development design and earthmoving.