Dozers, 105 to <210 horsepower
With dual-path hydrostatics and an eco-reverse mode, these models have been the top financed dozers throughout 2010 and 2011.
By Lauren Heartsill Dowdle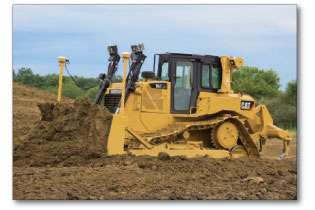 The John Deere 850J has 185 horsepower, independent track control and optional Integrated Grade Control. The Deere 850K replaces the J Series machine, with an Interim Tier 4 engine, dual-path hydrostatics and viscous cab mounts that reduce noise. The 850K's outside dozer blade has a three-hole blade pitch with screw-type fine-tune adjustment for infinite settings. The cab features large access doors, an air suspension seat, sealed switch module with keyless start, 24-volt electrical load center and a grade control monitor.
Top 5 Financed Machines
1. John Deere 850J
2. Cat D6T XL & John Deere 700J (tie)
3. Cat D6T XW
4. John Deere 750J
5. Cat D6K XL
*105 to <210 horsepower dozers; does not include LGP models. Source: Equipment Data Associates, all of 2010 and YTD through May 23, 2011. EDA is a division of Randall-Reilly.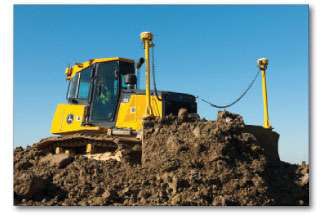 The Cat D6T XL uses standard electro-hydraulic controls to improve precision and response. Its hydraulically driven demand fan works with a cooling package and advanced electronic engine controls. The Cat D6T XL also features an eco-reverse mode, which reduces fuel consumption when it reverses, and the AccuGrade machine control and guidance system. Its steering tiller provides a carry-speed button, forward-reverse rocker switch and thumb wheel control. EW