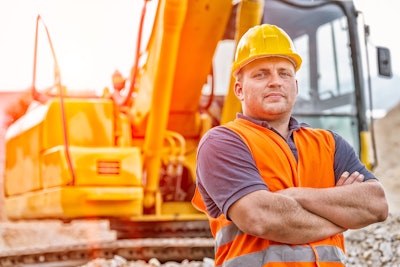 A new study for the rental equipment industry indicates a majority of contractors plan to increase rentals during the next year.
Most contractors surveyed (93 percent) rented equipment last year, and 52 percent of them said they expected to rent more equipment over the next year. Another 40 percent expected to rent at least as much as they did last year, according to the "Rental Customer Needs Study" by research firm RSG. The study was commissioned and released by the American Rental Association.

The study indicated that those who planned to rent more next year plan to continue using the equipment they are renting or plan to take on some quick projects.
The most popular rental items, according to the study, are portable toilets, aerial lifts, scaffolding, backhoes, dump trucks and compact excavators.
The top reasons contractors rent are when it makes more financial sense to them than buying; they needed equipment immediately and did not want to buy it; or they only needed the equipment for a short period and it was not equipment they frequently use.
The study also looked at what contractors want from their rental companies: attentive customer service; reliable, well-maintained and varied equipment, online engagement, clear communication and rewards. The survey indicated that more than 90 percent of contractors believe the rental companies they use are doing an excellent job.
Full survey results are available to ARA members atararental.org.