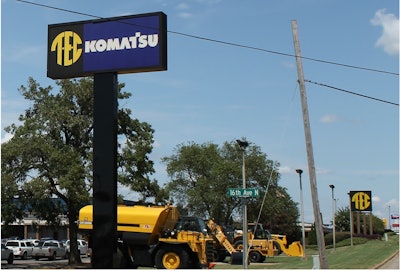 Komatsu America has appointed Tractor & Equipment Company (TEC) its forestry equipment dealer for Alabama, Georgia and northwest Florida, offering track feller bunchers, log loaders, wheeled harvesters, forwarders and harvesting/processing heads.
TEC has done a "a great job representing and growing Komatsu's construction and mining business in this region, and we feel confident that they can replicate that success for forestry," says Jim Williams, director, sales and service, forestry, Komatsu.
Founded in 1943, Birmingham, Alabama-based TEC has 20 branch locations.
"We are pleased to be building on our long-term relationship with Komatsu with the addition of their forestry line of equipment," says Dan Stracener, president/CEO, TEC. "It gives us the opportunity to offer greater value to our forestry customers and to do so with a trusted partner."