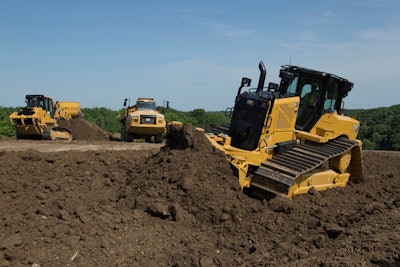 Strong results in most of its markets prompted a 24-percent increase in 2Q revenues, reports Finning International.
"We are pleased with strong equipment sales in all our regions," says Scott Thomson, president and chief executive officer of Finning. "While we have not seen the benefit of large infrastructure projects or mining investment yet, we are capturing share in competitive markets. We expect continued growth in product support as product support revenues in Chile are back to normal run rates and demand in Canada remains healthy.
"Our strong second quarter results reflect continued focus on managing our cost base, improving the velocity of our supply chain, and leveraging digital technologies to support our customers with their productivity goals," Thomson continues. "Our priorities are to continue to improve South America's profitability through the second half of 2019, and generate higher returns on invested capital in all our regions."
Net revenue was up by 15 percent, driven by higher revenues in all regions and lines of business, Finning says. New equipment sales increased by 24 percent and product support revenues, driven by Canada, were up 6 percent.
Finning's Canadian net revenues increased by 18 percent, driven by higher new equipment sale and $28 million in additional net revenue from Finning's partnership with fuel management company 4Refuel. New equipment revenues were up 24 percent mostly due to large mining equipment deliveries in the oil sands and higher construction sales, particularly in Alberta.
In Canada, product support revenues increased by 7 percent, driven by strong demand for parts, component changeouts and rebuilds in the mining sector. Rental revenues increased by 21 percent, prompted by power systems projects, and used equipment sales were up 36 percent, mostly due to strong sales in the mining sector.
Finning International, the world's largest Caterpillar dealer, has operations in western Canada, South America, the United Kingdom and Ireland.