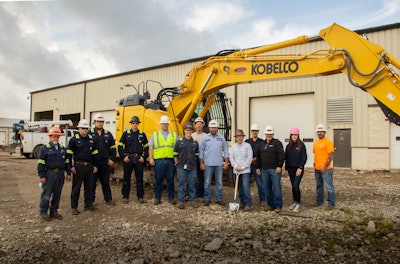 Company Wrench has broken ground on an expansion project at their corporate offices in Carroll, Ohio.
The project involves both remodeling part of the company's existing facility as well as adding 10,000 square feet, divided between 6,100 square feet of parts warehouse space and 3,900-plus square feet of additional office space. The project is expected to be compete by mid-October.
The addition will give the company added efficiency, since the current parts warehouse is located in a detached building around 100 yards away from the main offices and service shop. As planned, the parts warehouse addition will be built on one side of the main building, bringing this department next door to the service department.
In addition to its headquarters, Company Wrench has eight locations in Ohio, Tennessee, North Carolina, South Carolina, Florida and New Jersey. Founded in 1999, it carries Kobelco, JCB, LaBounty and Prinoth products, among others.