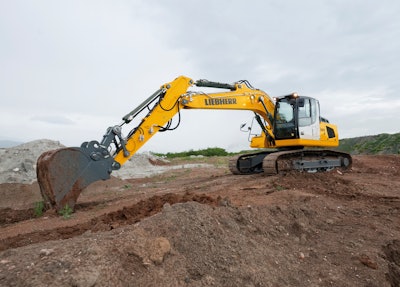 Three GT Mid Atlantic locations in New Jersey—Freehold, Totowa and Vineland—now carry Liebherr excavators, wheel loaders, dozers, crawler loaders and material handlers.
Sean Collins, senior vice president of business development for GT Mid Atlantic parent company Groff Tractor Holdings, will oversee the Liebherr business.
"Expanding our presence with Liebherr beyond our footprint of central and Eastern Pennsylvania enables us to invest in additional products and people to promote the Liebherr brand and further support our customers," Collins says.
Key GT Mid Atlantic personnel include Justin Howard, product and technical specialist and Justin Howard, product and technical specialist, along with factory trained service technicians.
GT Mid Atlantic sells, services, and rents construction and road building machines and equipment in Maryland, New Jersey, Delaware and the Philadelphia area. The company carries about 20 brands of equipment and is an entity of Groff Tractor Holdings.