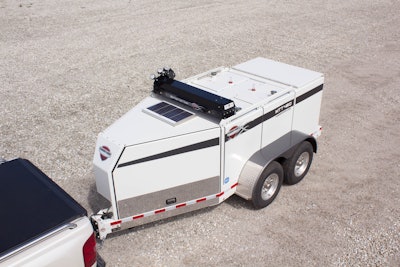 Ring Power and Thunder Creek Equipment have reached an agreement that will make the heavy equipment dealer an official distributor of Thunder Creek's products for the construction industry in 44 counties throughout north and central Florida.
Ring Power will sell and service the full Thunder Creek line of fuel handling, fluid (DEF) and service products, including its Multi-tank Trailers (MTT) and Service and Lube Trailers (SLT).
"The state of Florida represents a strong construction market, and we wanted to partner with an established equipment dealer known for its excellent product offering and service organization," says Luke Van Wyk, vice president of sales for Thunder Creek Equipment. "Florida, like many states, is also challenged with finding skilled labor — our service solutions make it easier for contractors to stay ahead of schedule and keep their heavy equipment running."
"Thunder Creek is an innovator in the areas of off-road equipment service and fluid handling," says Tim Maguire, senior VP-director of new sales/HE Division. "Fleet managers and contractors who value quality manufacturing, as well as premium fluid management, distribution and disposal systems, will see the value and protection that Thunder Creek brings to their high-horsepower, engine-driven equipment."
Ring Power, headquartered in St. Augustine, Florida, has eight divisions with more than 55 years of experience servicing and supporting Cat products and allied equipment. Thunder Creek is a Pella, Iowa-based manufacturer of field service solutions, including the industry's only No-HAZMAT bulk diesel trailers, the MTT.