Manitowoc Cranes has expanded its relationship with software maker Syncron to optimize the heavy equipment maker's pricing for service parts.
One of the world's largest manufacturers of industrial cranes, Manitowoc has been working in the years since its spin-off from the foodservice business of the same name, to streamline operations, reduce system complexity and become more proactive in its after-sales service organization. The efforts, which have gained momentum under current CEO Barry Pennypacker, are referred to by the company as "The Manitowoc Way." They include a faster crane development time.
Over the last decade, Manitowoc has worked with Syncron to improve its after-sales service. Now, the crane maker is implementing Syncron Price to manage service parts pricing across Manitowoc's global distribution network, says David Reiling, chief customer officer at Syncron.
"As customer expectations continue to shift from ownership to access," Reiling says, "an optimized service organization will be more important than ever."
Gary Brooks, chief marketing officer for Syncron, says his company's mission is simple:
"We help leading equipment manufacturers or durable goods manufacturers around the world to deliver an exceptional after-sales service experience, so we focus on the service that's delivered after the piece of equipment's been deployed or purchased," Brooks explains.
Across the industry, 52 percent of equipment repair attempts fail because the spare part is not available, he says. And when a crane isn't working, it's not generating revenue for the owner, he notes.
With infrastructure development increasing around the world, the global heavy construction equipment market is expected to reach $90.4 billion by 2025.
This uptick in new equipment orders – plus the growing demand for used equipment – means an optimized service supply chain is key to success. One of the biggest goals for the companies is to reduce downtime for customers by getting cranes repaired and back to work as soon as possible.
Moving beyond availability to optimum pricing
A decade ago, Manitowoc began its relationship with Syncron by using the company's retail inventory management solution to provide improved fill rates of service parts worldwide, Brooks says.
"We help companies like Manitowoc make sure that their service parts inventory is optimized and they have very high levels of fill rates at the dealer level, so that when that crane goes down, or has a challenge, it can be serviced quickly to maximize the uptime of that piece of equipment," Brooks says.
"Half the equation is 'make sure we have the right part, at the right place, at the right time,'" Brooks says. "We've been working with them for about 10 years to help them optimize their inventory around the world to make sure they have the part at the dealer level when that piece of equipment needs to be repaired."
Using Syncron Inventory to manage its global service parts inventory, Manitowoc has avoided excess and obsolete inventory and consistently ensured service parts are immediately available when and where a repair is needed.
Now, the expansion of their relationship enables Syncron Price to help Manitowoc ensure that those parts are priced correctly.
"It's not only important to have the right part available, but it's important to have the right price on that part because if the part is priced incorrectly, it can result in a negative experience for the customer or the dealer or the owner of that piece of equipment, and might not allow Manitowoc to have the appropriate margins on that product," explains Brooks.
Pricing service parts is very different from pricing other goods, such as a sweater or airline ticket, Brooks notes. The part might be a captive part, meaning you can only buy it from Manitowoc, and it's specific to their equipment. There are also competitive parts, which can be bought from Amazon or through other equipment dealers.
Manitowoc has about 175,000 parts, with unique parts numbers, and it can be "incredibly complex" for a human to come up with the appropriate prices, Brooks says. The company realized there was technology available to help automate the complex manual pricing of those 175,000 parts on a spreadsheet.
Coming up with an optimal price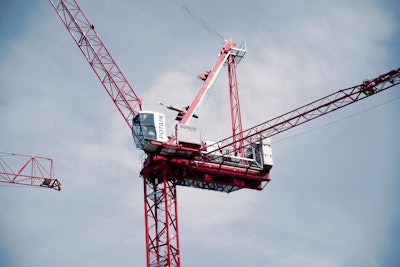 Using Syncron Price management, Manitowoc can now come up with the optimal price in a given market, based on whether it's competitive or captive, and by determining if it has seasonality, Brooks explains.
Imagine a curve, he says, that shows where the optimal price is – where it's fair for the customer and allows Manitowoc to have the appropriate margin for that product.
The process also allows rationalizing. For example, say a part such as a mirror on one side of a vehicle costs three or four times the mirror on the other side; that's a part that's not been rationalized.
"That's where you end up with customer dissatisfaction," Brooks points out.
Manitowoc has long known that what happens with dealers and customers after that initial sale is important to owners maintaining customer satisfaction for the life of the product.
"At Manitowoc, delivering an exceptional customer experience is our top priority," says Mike Herbert, vice president of Aftermarket-Americas at Manitowoc.
"We have always felt there was an opportunity to provide more consistent and rationalized service parts prices to the market, but were short on resources and operating on a more reactive – opposed to proactive – basis," Herbert says.
"With Syncron, we are moving from Excel-based pricing to a solution that is easy to use, provides best-of-breed pricing features and will evolve and scale with us as our own processes mature. We consider the Syncron team to be true partners and are excited to expand our relationship with them."
Their existing relationship will ultimately shorten the implementation process, as integrations are already in place between the Syncron solution and Manitowoc's internal systems, the companies say.
Manitowoc's goals for the implementation of Syncron Price include:
Gain complete visibility into more than 175,000 SKUs and improve pricing strategies around specific parts categories
Better understand parts segmentation and be more competitive on commodity items
Provide increased or additional shareholder value
Continue to grow the after-sales service business and drive more efficient processes
See increased value from service parts pricing within two to eight months
"Manufacturers are really starting to invest on the service side of the house," Brooks notes.
"For years, they focused on 'build the project, sell the product, the product's deployed, and then it's fixed.' They're realizing that the fixing part – or maximizing the uptime of that vehicle – is critically important.
"For us, it's an exciting time to be in this industry because so many manufacturers around the world are really investing in the technology that's designed to deliver that superior after-sales service experience, and it's all geared to maximizing product uptime," Brooks says.
To learn more about Syncron and its suite of after-sales service solutions, visit syncron.com.