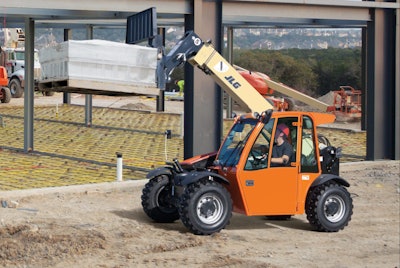 Aerial work platform and telehandler manufacturer JLG Industries has decided to place XPO Logistics in charge of parts distribution operations for its North American Aftermarket business starting in August 2017.
XPO will operate two distribution centers for the company, with one located in Las Vegas to support the west coast and one in Atlanta for JLG's east coast business.
The company says these two distribution points "will provide closer proximity to the majority of customer locations leading to reduced delivery times and improved customer service."
JLG will close its Parts Distribution Center in Orrville, Ohio, by August 1, 2017, which will affect 160 employees at the site. JLG's manufacturing and engineering staff in Orrville will not be affected, the company reports.
"As part of our efforts to ensure long-term growth and sustainability within our Aftermarket business, JLG has conducted an overall assessment of its Aftermarket distribution strategy and network over the past six months," says Frank Nerenhausen, Oshkosh Corporation executive vice president and president, JLG Industries. "We have determined that changes to our existing Parts Distribution model are necessary to enable future growth. We did not reach this decision lightly, and we are committed to helping our parts distribution employees in Orrville during this transition."