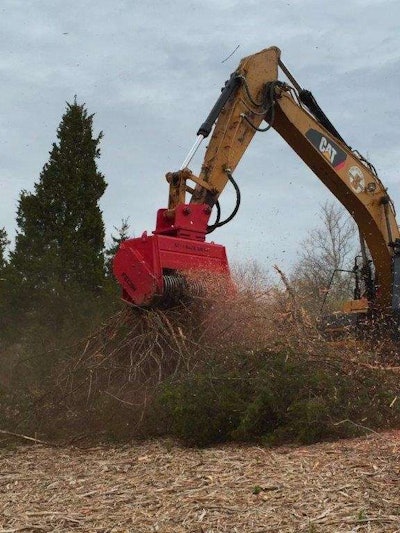 Fecon Inc. of Cincinnati, Ohio, has added two authorized dealers, with Tri-State Bobcat covering Minnesota and parts of Iowa and Wisconsin and Fecon UK Ltd. covering the United Kingdom and Ireland.
Tri-State Bobcat will offer Fecon's line of Bull Hog Mulchers, FTX Tracked Carriers (97-600 hp) and other forestry attachments.
"Tri-State Bobcat has done a great job of selling, renting, and servicing Fecon attachments to customers in the MN and northern WI markets; and now we look forward to them adding the Fecon FTX tractor line to that offering," says Regional Manager Matt Warfel.
Fecon UK will sell the complete line of Fecon FTX Tracked Carriers, rubber tire tractors, Bull Hog Mulchers and other forestry attachments.
"We at Fecon are excited to partner with Justin Kingwell and his staff, in the UK market. With over 25 years of mulching experience; their knowledge of the marketplace, and the industry, will be instrumental in developing the Fecon brand." Warfel says.