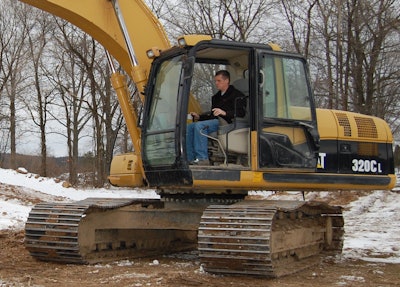 Everyone has to deal with unexpected changes in their lives, and often in their careers. For Brian Winot, owner of Northeast Site Contractors in East Stroudsberg, Pennsylvania, the unplanned paths he's taken has made his business what it is today—a successful commercial site development contracting firm with 30 employees.
Although construction is all Winot has ever known, he'd always worked for someone else. However, as a side venture, he and several business partners had invested in an ice rink.
But in 2001, the manager the partners had hired to run the rink said he was leaving. The abrupt announcement forced Winot to quit his job and run the rink himself or face losing his entire investment.
And in 2004, Hurricane Ivan changed his plans yet again—by flooding the rink with 12 feet of water. "It was a catastrophic loss," Winot says. "There was nothing that could be done to save the rink."
Winot wasn't about to go back to work for another large contractor. Running the rink had given him a taste of being on his own, and he'd lost the corporate mentality he once had. He wrote a business plan for an excavating company, and in 2005 Northeast Site Contractors opened its' doors.
As a local company, the firm has its pick of projects and has built a reputation that has earned them many repeat clients.
Winot has implemented a level of flexibility that allows his company to deal with the unexpected. He and VP of Operations Phil Coventry—a self-confessed micromanager—have a "one voice" mentality.
They hire good people and let them do their jobs, and Coventry delivers continuity, which inspires a high degree of loyalty in their employees. Coventry himself is the best example of loyalty shown to Northeast Site Contractors; following a heart attack in December that required four bypasses, he returned to work in just two weeks.
"Our guys would go through a brick wall for him," Winot says.