To say brothers Scott and Tyler Roberts grew up in construction is an understatement.
The two can trace the lineage of JLR Contractors back to their great-grandfather, J. Lyne Roberts Sr., who in 1912 started building homes in Provo. As they shared a bedroom growing up, the brothers talked about following their grandfather John Roberts and father Greg Roberts into construction.
"It's a lifelong dream to do what we're doing," Tyler says.
But after college both brothers went their separate ways, Scott working for Hensel Phelps and Tyler for a local developer. It took Scott less time to come back into the family fold. "I took a pay cut when I did, but I knew it was the right thing to do," he says. Tyler joined the firm a few years later.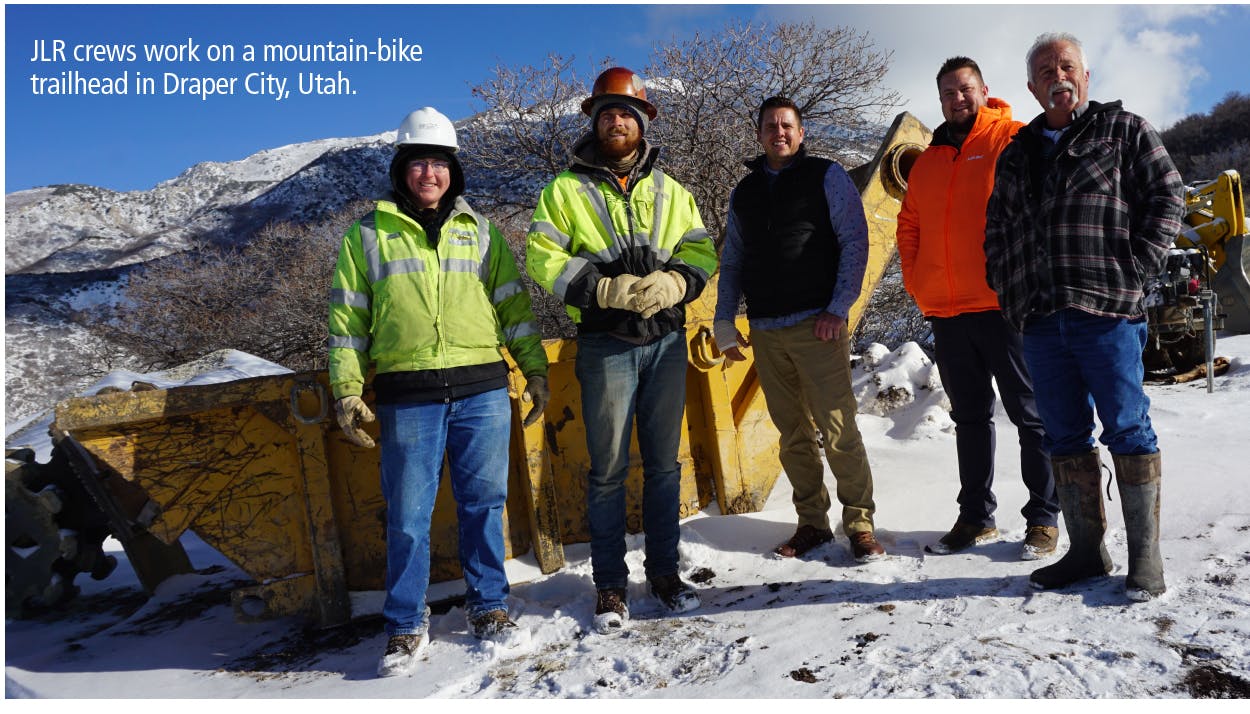 "We're two different people," Tyler says, "but we complement each other in ways that allows it to work. We're better together than we are as individuals."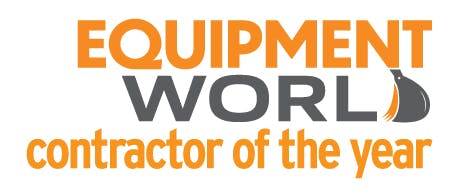 Tyler says Scott has a strong business mind and his memory is phenomenal. He's also a good leader who looks for opportunities to help and serve others. Scott says Tyler genuinely cares and loves people and takes responsibility for project execution to heart. "He's my older brother, and I couldn't have a better example," Scott says.
After taking over the helm of the business, the brothers have both grown and diversified JLR Contractors. With $14 million to $15 million in annual revenues, the firm now has 50 employees doing a variety of commercial, municipal, residential, concrete and excavation work.
Growing during a recession
"We actually grew during the recession," says Tyler. "We started self-performing more of our work and being more diverse. Now we can act as either a sub or a general, and we don't have all our eggs in one market." JLR primarily works within the four-county greater Salt Lake City area.
Work on Utah's parkway trail system has helped the company develop its public sector market. JLR has worked on several trailhead projects, adding parking lots, restrooms, as well as performing trail work.
While working with their family gave them a firm foundation in producing quality work, the brothers recognized the need to bring in technology. "It was basically pen and paper before," Scott says. The fourth generation added estimating software and machine GPS.
"The first splash pad we did was without GPS, and I spent so much time hand-staking and grading and using site levels and lasers," Scott relates. "Using GPS cut that time in half. It was amazing."
Equipment mix
JLR's fleet includes compact excavators, compact track loaders, skid steers, excavators, wheel loaders and dozers.
The company also bought a large curb-and-gutter paver in the past year. Although JLR has always performed its own concrete work, during the Great Recession it struggled to find workers qualified to do the finishing. This caused it to pull back until it found the personnel it needed.
"Then we found the right guy," Scott says. They convinced their former subcontractor Kirk Nish to join JLR and bring his crew. On board now for two years, the concrete crew and its skills were part of the reason JLR added equipment. Another was a 380-unit housing development project in which JLR is putting in all the curbs and gutters, along with other infrastructure elements.
Two skid steer attachments have been especially useful: Mr. Manhole, for putting in concrete collars around manholes after paving, and a dual-slope laser grader from Level Best.
"The dozers are great, but the laser grader has a fine touch and cleans things up nice with a smaller machine," Scott says. "It's great for a warehouse floor; it makes quick work of it." Another application: building pickleball courts, which are popular in the Salt Lake City area and look like miniature tennis courts.
"We started stepping up to the bigger dirt work about 10 years ago and with that started buying larger machines," says Scott. Offering both concrete and dirt work helps JLR control its projects. "We know when we can start, and we don't have to rely on someone else to start. It's given us a competitive edge."
JLR is looking to grow its landscaping capabilities, which the Roberts believe will further help their self-performing know-how. "Just the diversity we have inside our company has been beneficial," he says.
Currently, the company does roughly 40 percent earthwork and 20 percent concrete. The rest of its revenues come from residential projects and millwork, which the company added last year when it bought a millwork firm.
Company matters
JLR moved into its new 10,000-square-foot building last year. The building has offices on two floors with an open area in the middle. "We rebranded our company a bit when we moved in," Scott says, converting from the original J. Lynn Roberts & Sons to JLR Contractors. "Everything is now under a JLR umbrella." The millwork division is offsite in Lehi and has around 27 employees.
"We picked up a lot of key people during the Great Recession because we were able to dip into our resources and weather the storm," Scott says.
"With all the change this pandemic has brought on as far as policy and procedural changes, we have continued to stay busy," he adds. "We are starting to notice the ripple effects of getting some materials and other supplies in a timely manner, but for the most part, it has been business as usual. We feel very blessed to be able to keep all our employees on and working. The pandemic has really helped us see how great our team really is."
Personnel is front and center for the two. "One of our big goals is training because we see a huge lack of qualified personnel coming into the industry," Tyler says. "We want to bring in younger talent and use the talent we have to encourage growth." But expectations also must be managed. "It's like a school degree, it takes years to get. This is your real-life degree."
"Construction's demanding," continues Tyler, "and we know there are days they are going to come home late. But we also tell people, if you need to be at a soccer game or a dance recital, be there. We can be flexible, and in return, they are flexible with us."
"You make a life by what you give," Scott says. "If we don't build relationships along with building buildings, we don't have anything."
Clients and vendors like their approach. "JLR could teach others the value of honesty, integrity and kindness," says Shannon Anderson with client One Enterprises. "I trust them implicitly."
Client Alex Roylance with Lindon City has a unique viewpoint. He's a former JLR employee. "It was a good place to work," he says. "They treated employees like family, and they treat their clients the same way."
"There is something different about these guys," says Jeff Shuster with Wheeler Cat. "There is a value system in place that ingrains itself in everything they do. The one word I would use to describe these guys is stewardship; they just have a real sense of purpose that's bigger than themselves. None of the moves they make are in the lens of the next five years. Every move they make is for the next generation."
The Contractor of the Year program has been sponsored by Caterpillar for 21 years. For more information, click here.