---
This is the Equipment Roundup
Every week we collect the top construction equipment headlines you need to know about in one spot.
---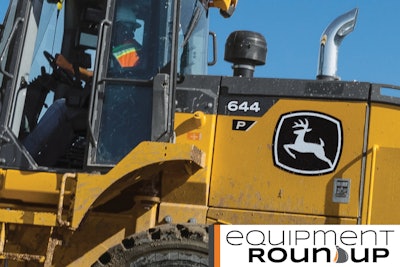 Round 1: Deere Launches New Way of Naming Construction Equipment
John Deere is the latest construction equipment maker to rethink the way it names construction equipment. However, unlike competitors Caterpillar and Volvo—who are eliminating letters from their model names almost entirely—Deere is simply changing what the letters in its model names mean.
The company is calling the new naming strategy "Performance Tiering". As the name suggests it seeks to emphasize a machine's capability rather than its age.
To read more how the new system works and how it differs from what's currently in place, click here.

---
Round 2: Ford Unveils 2021 F-150 Raptor
Following the unveiling of its new F-150 lineup last year, Ford has now also taken the wraps off of the next-generation F-150 Raptor. Ford says the off-road pickup has been completely redesigned, calling it the most capable Raptor they've ever built.
There's a new rear suspension design and bigger tires, plus Ford has confirmed the return of a V8 engine option special to the Raptor.
To read more about the 2021 F-150 Raptor and watch our in-depth video, click here.

---
Round 3: Kubota Kicks Off "Year of the Excavator"
Kubota is calling 2021 the "Year of the Excavator" and it has kicked things off with the release of two new models.
The new Kubota KX057-5 conventional tail swing and U55-5 reduced tail swing models feature standard technology and comfort packages, all upgrades from the previous dash-4 models.
To read more about these new excavators, click here.
---
Round 4: Test Driving the Western Star 49X
The Western Star 49X is a work truck five years in the making. The new model had to meet seven benchmarks established from the start: Operator comfort, maximum uptime, best-in-class safety, a proven powertrain, purpose-built, durability and ease of upfit.
We recently got a chance to take the 49X for a test drive. To read what we found out about this new truck, click here.

---
Round 5: Ford's Upcoming Maverick Pickup Might Be One of a Kind
Ford is currently developing an all-new truck that is rumored to bring back the true compact class of pickups.
To get a sneak peek at a leaked photo of the new truck and hear what editor Tom Quimny thinks the Maverick could mean to the market, click here.