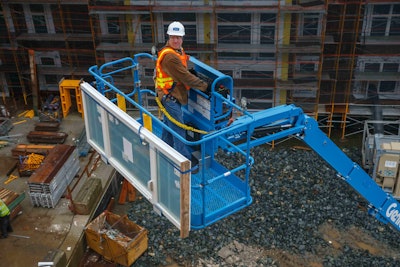 Simon Meester is the new Genie vice president of Global Sales and Marketing for Terex Aerial Work Platforms (AWP).
Meester will have global responsibility for leading the business's sales, commercial operations and marketing teams. His goal is to strengthen the Genie brand's reputation as an innovator and leader in the global industry. He'll also foster deeper customer relationships and improve commercial operations capability.
"The Genie brand has a leading reputation and position in the global marketplace, and in this role, Simon is positioned to continue to grow our organization and opportunities in all the industries we serve," says Matt Fearon, Genie President, Terex AWP.
"His teams will take the lead in developing and implementing future solutions and initiatives that proactively address customers' needs and expand on our ongoing commitment to the success of their businesses."
Meester joins Terex AWP from Eaton Corporation, where he was vice president and general manager of Eaton's Industrial Control Division.
He previously worked for 15 years in various global and regional role with Caterpillar and Sandvik AB. He has global experience in the construction equipment business and holds an MBA from the University of Surrey in the United Kingdom and a bachelor's degree in Automotive Engineering from Hogeschool van Arnhem en Nijmegen.