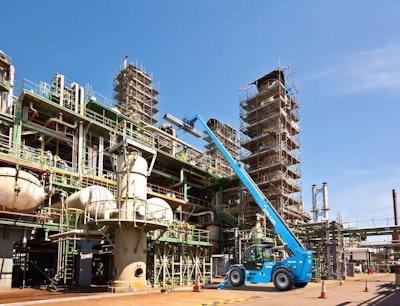 Terex Aerial Work Platforms has implemented a new structure for its North American aftermarket parts team in support of the Genie brand.
As part of this new structure, Terex AWP created a new position, senior director of global parts, and has tapped Ryan Lusso to fill it. Lusso has been with Terex since 2010 and started his new role at the company July 1.
As senior director of global parts, Lusso will develop business strategies for the Global Parts business focused on customer uptime and improved processes, according to a Terex AWP press release. He, like the rest of the aftermarket parts team, will report to Genie vice president of parts and services Matt Treadwell.
Here are the rest of the positions that have been filled under the new structure:
Beau Anderson has been appointed to the position of Genie director for parts pricing and engineering. Anderson will lead the pricing team and dedicated parts engineering team and will be accountable for customer satisfaction. Anderson has more than 20 years' experience at Terex AWP within multiple functions of the Genie brand, ranging from engineering to aftermarket.
Brian Drastal has been promoted to Genie national parts director. Drastal will lead the Terex AWP outside regional parts manager team with a focus on the parts customer relationship and experience. Drastal has been with Terex AWP for five years and has more than 25 years of sales and leadership experience.

Reporting to Drastal are these regional parts managers: Joe Anthony, northeast U.S. and eastern Canada; Lance Cuttell, northwest U.S. and western Canada; Scott Girolamo, central U.S. and Canada; and Steve De La Torre, southeast U.S.
Regional parts manager and industry veteran Bob Sartini retired from Terex AWP on August 31. The company has yet to find a replacement and Treadwell says, "his shoes will be hard to fill."