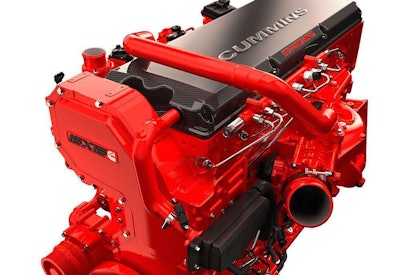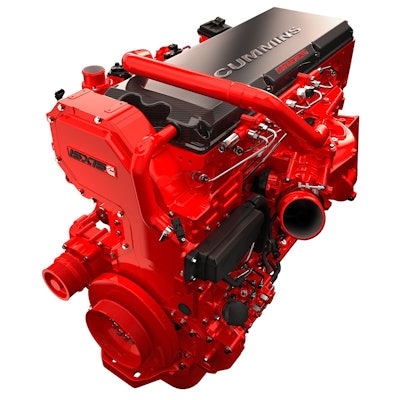 In an effort to diversify its commercial transportation product portfolio beyond diesel and natural gas-powered engines, Cummins announced it will introduce a fully electrified powertrain solution for the urban transportation market by 2019 and a range-extended electrified powertrain by 2020.
The company said electric powertrain solutions for pickup and delivery and material handling applications would follow, but did not announce near-term plans for such systems in the North American commercial trucking industry, citing the familiar battery size and weight issues associated with long-range applications.
"Longer term, electrification will come to all of our markets," said Julie Furber, executive director of Cummins' Electrification Business Development, a division formed earlier this year, during an early evening media teleconference Wednesday. "We are looking into mild hybridization to gain efficiency, but fully electrified powertrains for long-haul vehicles is a ways out into the future."
The timing of the Cummins announcement coincides with the precipitous price drop of batteries and electronic components required to make electrified powertrain technology a viable alternative to diesel power. Customer demand for electric power also is rising in urban areas where noise and emissions regulations will spur subsidies for early adopters.
"We will be the leader in electrified powertrains for urban transportation," promised Tom Linebarger, Cummins chairman and CEO.
Cummins' new endeavor also comes on the heels of Nikola Motor Company's Nikola One hydrogen-electric hybrid announced last year and Elon Musk's promise to introduce the Tesla Semi electric truck later this summer.
Diesel engines are and always will be the backbone of Cummins' business, but Linebarger notes the announcement marks a "pivotal time for the company" as it enters the electric powertrain space. "We are not just a diesel engine company, we are a power technology company. We believe we know the applications we serve, on- and off-highway, better than anyone else. As new technologies come in we can bring them to market in the right way for our customers."
While Wednesday's teleconference was light on specifics, if nothing else the announcement demonstrates Cummins' continued ability to adapt and react to market changes.
Cummins still enjoys a loyal customer base in its commercial trucking diesel engine business, but that space is becoming increasingly tight as truck OEMs experience higher take rates of their own integrated powertrains with proprietary engine and automated manual transmission technologies.
Cummins and Eaton strengthened their ongoing SmartAdvantage integrated powertrain relationship in April with the formation of Eaton Cummins Automated Transmission Technologies, a joint venture to expand the companies' global footprints. Cummins also launched its own remote diagnostics capabilities to keep pace with similar offerings on OEM-proprietary engines.