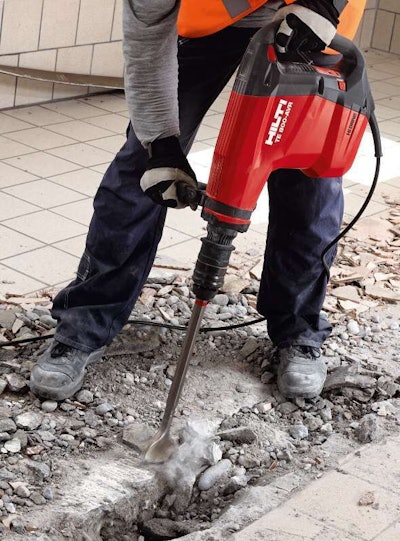 Hilti has launched a new breaker which the company says cuts down on vibration and operating temperatures.
The TE 800-AVR features the company's Hi Drive technology and delivers 15 ft.-lbs. of impact energy. Hilti says the breaker is versatile enough for both horizontal and vertical breaking in demolition work on walls, correction work on floor slabs and breaking out openings for doors and windows.
The breaker features triple chamber sealing which prevents dust and other elements from entering the gearing. An active cooling system cools the tool's electronics, motor, bear and hammering mechanism keeping surface temps cool to the touch and increasing the life of seals and lubrication.
A sub-chassis Active Vibration Reduction system cuts vibrations up to two-thirds when compared to other tools.