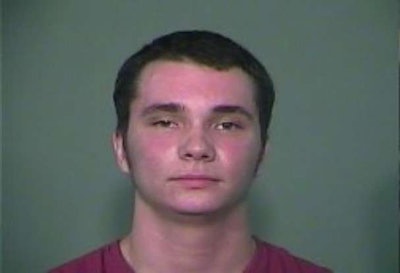 Thieves have come up with a lot of reasons for stealing construction equipment. Most want to sell it, others want to use it as part of a grand bank heist scheme.
But 19-year-old Joseph Michael Hall's excuse is our favorite yet.
You see, Hall was found Sunday morning driving a Bobcat skid steer down Maynardville Highway in Knoxville, Tennessee. And, save for a thick layer of alcohol fumes, he was completely naked.
Why? "Mr. Hall stated that he was drunk and that he was trying to hide his nudity by taking the Bobcat," stated the arrest warrant obtained by knoxnews.com.
Apparently with no clothing, or barrels, within reach, Hall decided to swipe a Bobcat from Out on a Limb Nursery. He then smashed through a chain link fence and began down the highway.
Unsurprisingly, before racking up charges of felony theft, public intoxication, underage consumption, misdemeanor vandalism and indecent exposure, Hall's prior convictions included a DUI.