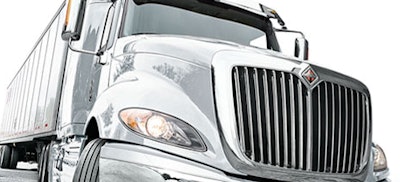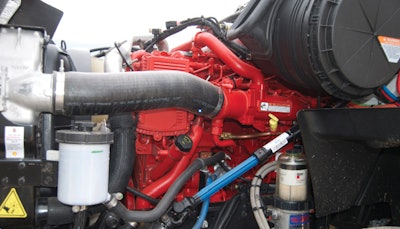 I was in Columbus, Mississippi, visiting International dealer Waters Truck & Tractor, which had just taken delivery of one of the first ProStar+ daycab tractors to come off the assembly line. I was on hand to take the new rig, with a fully-loaded 53-foot trailer on a drive through middle-Mississippi and see what I could learn about this new partnership founded between two old friends.
International, of course, cut Cummins loose a few years ago as it focused on efforts to launch and establish its own, proprietary MaxxForce diesel engine line. And part of that effort by International included a controversial and highly-publicized decision to stick with an EGR-only solution to meet 2010 EPA emissions standards in both its 13 and 15 liter MaxxForce engines.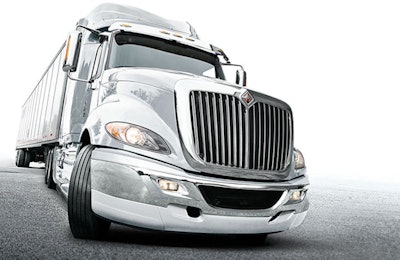 For a variety of reasons, the company's EGR-only push failed. And late last year, in an effort to turn its fortunes around, International announced that it would be partnering with Cummins to provide a fully EPA compliant 15-liter option using SCR technology in the first quarter of this year with an SCR version of the MaxxForce13 following soon thereafter.
My ProStar+ test truck was nothing special. And, in many ways, that was the point: This wasn't a specially-tricked out truck designed to impress journalists. It was simply the first Cummins-equipped ProStar+ Waters had received; a pearl white daycab tractor with a roof fairing and a 500 horsepower ISX15 under the hood.
The Cummins ISX15 is exactly the engine International needs today to turn its fortunes around: an established, consistently reliable power plant with horsepower to spare and world class product support standing behind it.
Given International's recent technological and reliability issues with its EGR MaxxForce engines, the company clearly understands that it is absolutely vital to get this ProStar+-ISX15 launch right from the get-go. Given that they've been able to do so in the short amount of time available (less than six months) is a testament to the commitment and talents of both International and Cummins' design engineers.
It helps that the two companies have a 75-year history working together. But that in no way should detract from the accomplishment they've made in getting these ProStar+ trucks to market in such short order.
The ISX15 has a reputation as a low-decibel diesel. Combined with International's sound-dampened cab, this makes for an extremely quiet cab interior. The interior is impressively tight, so you don't have to deal with any shaking, buzzing or rattling panels either at low rpms or highway speeds.
Power comes on smoothly with shift points set at about 1,200 rpm. The 500 horses means the tractor gets moving in a hurry so you find yourself hustling through the low-range gears pretty quickly. And even fully loaded, the ProStar+ accelerates to highway speed in impressively short order.
Once at 70 mph (the legal speed limit in Mississippi) an occasional split-shift is sufficient to handle any grades and the ISX15 still has plenty of power available if you decide you need it. On the east-bound (return) leg, I decided to pass a slower tractor-trailer on a mild grade. I was planning to at least split-shift down in top gear but it turned out I didn't need to. Simply adding throttle gave me almost instantaneous engine response and impressive resulting acceleration. We breezed past the rig in the right lane in no time at all.
International has taken a hard hit over the past year or so. And while it's safe to say the company would probably do a few things differently if it had them to do over again, it's clear the decisive move to get Cummins back into its trucks was a good one.
Whatever you think of the company's MaxxForce engine push, the ProStar+ is a proven product as is the Cummins ISX15. Putting Cummins power back under ProStar+ hoods gives International the truck it needs today to restore confidence in its products and its commitment to its customers.