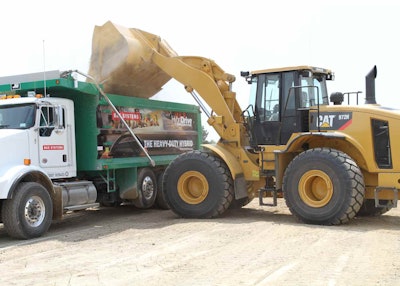 BAE Systems and Caterpillar signed a 20-year supply agreement to collaborate on an energy efficient parallel hybrid propulsion system for heavy-duty trucks.
The terms of the agreement require BAE Systems to integrate the Cat CX family of transmissions into its up-and-coming HybriDrive parallel propulsion system. In addition, BAE Systems will establish an aftermarket field services model which will leverage Caterpillar's global service network to support the installed base.
The agreement will help to ensure a consistent supply of transmissions from Caterpillar, a long-term production pricing schedule, a warranty agreement and a field service support model.
"Through this alliance, our transmission will become an integral part of BAE Systems' new HybriDrive parallel system," said Jeff Pohl, hauling & OEM drivetrains product manager for Caterpillar.
BAE Systems expects to begin selling the HybriDrive parallel system, which is currently in its final stages, throughout the world in 2013.