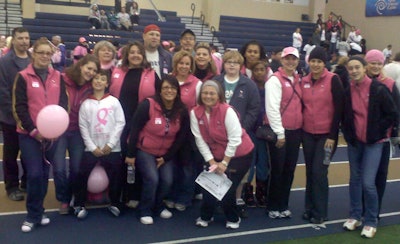 Paladin Construction Group, an attachment and coupler manufacturer, joined the American Cancer Society's Making Strides Against Breast Cancer walk to raise money for breast cancer research, support and service.
On Oct. 16, Paladin assembled their Digging for the Cure team – comprised of 31 professionals from Paladin, their families and their friends – and raised more than $3,000.
For more information, visit paladinconstructiongroup.com.