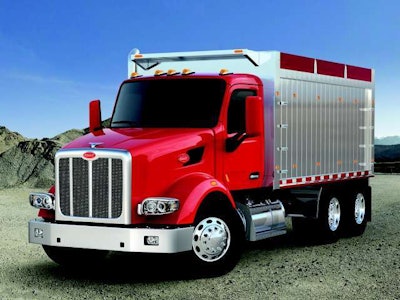 Peterbilt will display its vocational Model 567 at ConExpo-Con/Agg in March.
The company announced earlier this month the truck is in full production.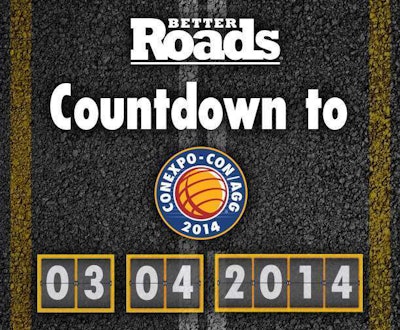 Designed for use in dump, mixer heavy haul and refuse applications, the Model 567 is powered by a Paccar MX-13 engine that delivers up to 500 horsepower and 1,850 foot-pounds of torque.
The truck features durable components such as an all-aluminum cab, steel upper A-pillars and rear corner reinforcements, a resilient Metton hood and a stainless steel oval mesh grille and surround.
The hood pivot system includes a protection function that directs energy around the cooling module in the event of an impact, while the chassis is designed to maximize strength and minimize weight.
The 2.1-meter-wide cab provides high visibility with a panoramic windshield, forward lighting system and projector module low beam headlamps with a 2,000 hour life-cycle. A pod-mount design protects headlamps from potential damage to the fender.
To see the Model 567 at ConExpo-Con/Agg, visit booth #63940 in South Hall.