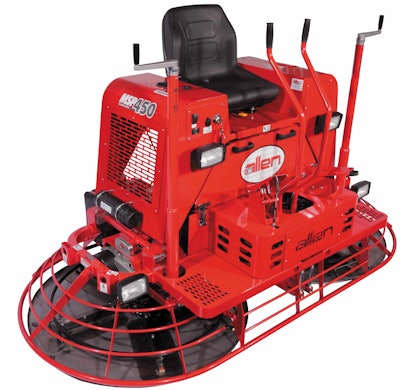 Allen Engineering has introduced its manual steering, mechanical-drive Mechanical Super Pro (MSP) 450 riding trowel.
The 4-foot-diameter riding trowel is designed to provide enough torque for floating with pans and high enough speeds for finishing.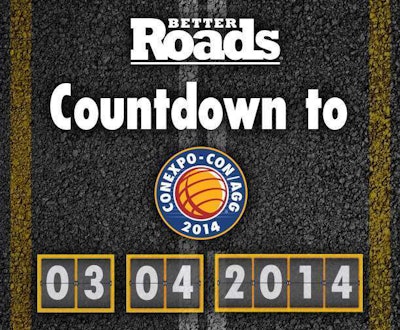 Paired with a torque converter clutch system, a turbo-charged Kubota engine delivers 44 horsepower to the trowel.
The MSP 450 also includes two 46-inch-diameter, 5- blade non-overlapping rotors. Rotor speeds can reach up to 180 RPM.
The raised operator platform features specially-designed manual operating levers for easy steering. A flip-up seat and removable screens provide easy access to the engine, torque convertor, and drive-line.
Other features include an electric powered spray system for retardant application, as well as lights, a 12-volt charger and an hour meter.
Allen will display the MSP 450 at the Rental Show in Orlando, Florida in February and at ConExpo-Con/Agg in Las Vegas in March.
To see the trowel at the Rental Show, visit booth #5973.
To see it at ConExpo-Con/Agg, visit booth #5024.