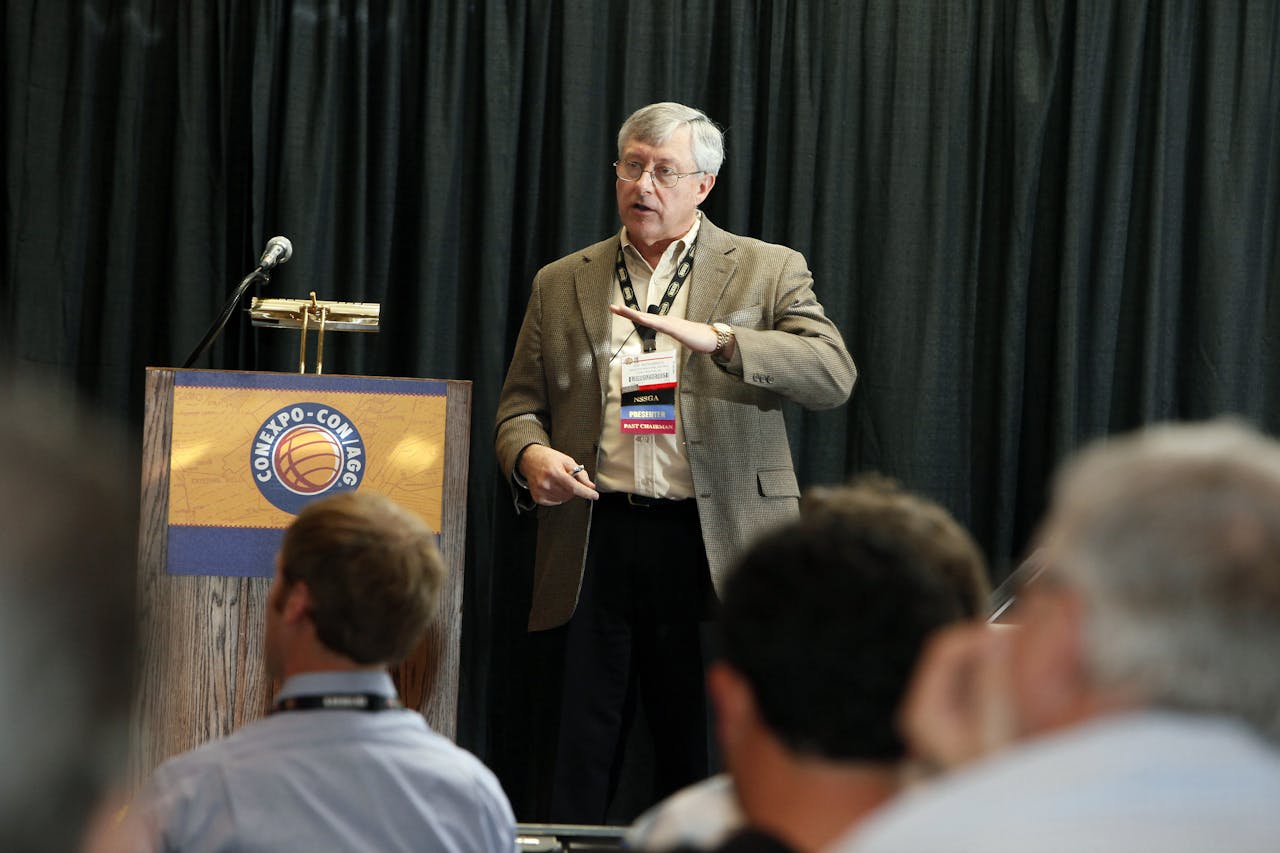 Pre-registrations are coming in strong ConExpo-Con/Agg education sessions according to to the Association of Equipment Manufacturers. The four sessions are proving the most popular in registrations, including three sessions co-sponsored by the Association of Equipment Management Professionals:
Making a Business Case for Telematics Regardless of Your Fleet Size
This session will detail how telematics data continues to increase in content and value, and yet still has so little adaption among U.S. contractors. The session looks at how this data can provide your company with the ROI needed to make the investment decision, and how you can make a convincing case for investing in telematics. Speakers: Dan Sumford, Herzog Contracting and Greg Puckett, Oldcastle Materials. Friday, March 7, 8:30 a.m.
Repair/Replace/Rebuild—Planning for Effective Decision Making in Relation to Equipment
Focusing on the data components of making equipment fleet decisions, this session defines the processes to make data work for the equipment owner. Topics include maintenance effectiveness, condition monitoring, repair before failure as well as the benefits of partnering with equipment dealers, who can provide a variety of tools to assist with the decision making process. Speaker: Greg Peet, Heavy Equipment Services. Thursday, March 6, 10 a.m.
The Aging Workforce: How to Retain Employees of All Generations
This session examines how the aging of the current generation of construction leadership is forcing contractors to think about succession and next generation development. The session will look at understanding the unique characteristics and motivators for each generation, what strategies you can use for communicating and effectively leading employees of all generations, and how you can retain and lead each generation. Speaker: Mike "Rusty" Sherwood, FMI. Tuesday, March 4, 10 a.m.
World-Class Fleet Maintenance Planning and Implementation
Detailing how top maintenance planning action items will enable you to move into a proactive maintenance mode, this session will help you examine how to implement a standard for effective work procedures, establish stronger inter-departmental coordination and develop a process for staging parts or creating kits before scheduling work. Speaker: Ricky Smith, GP Allied. Tuesday, March 4, 10 a.m.
Each session for the March 4-8 show in Las Vegas costs $65. Day passes can be obtained for $195 and an all-show educational session pass costs $395. To find out more, go to the ConExpo/Con-Agg website.