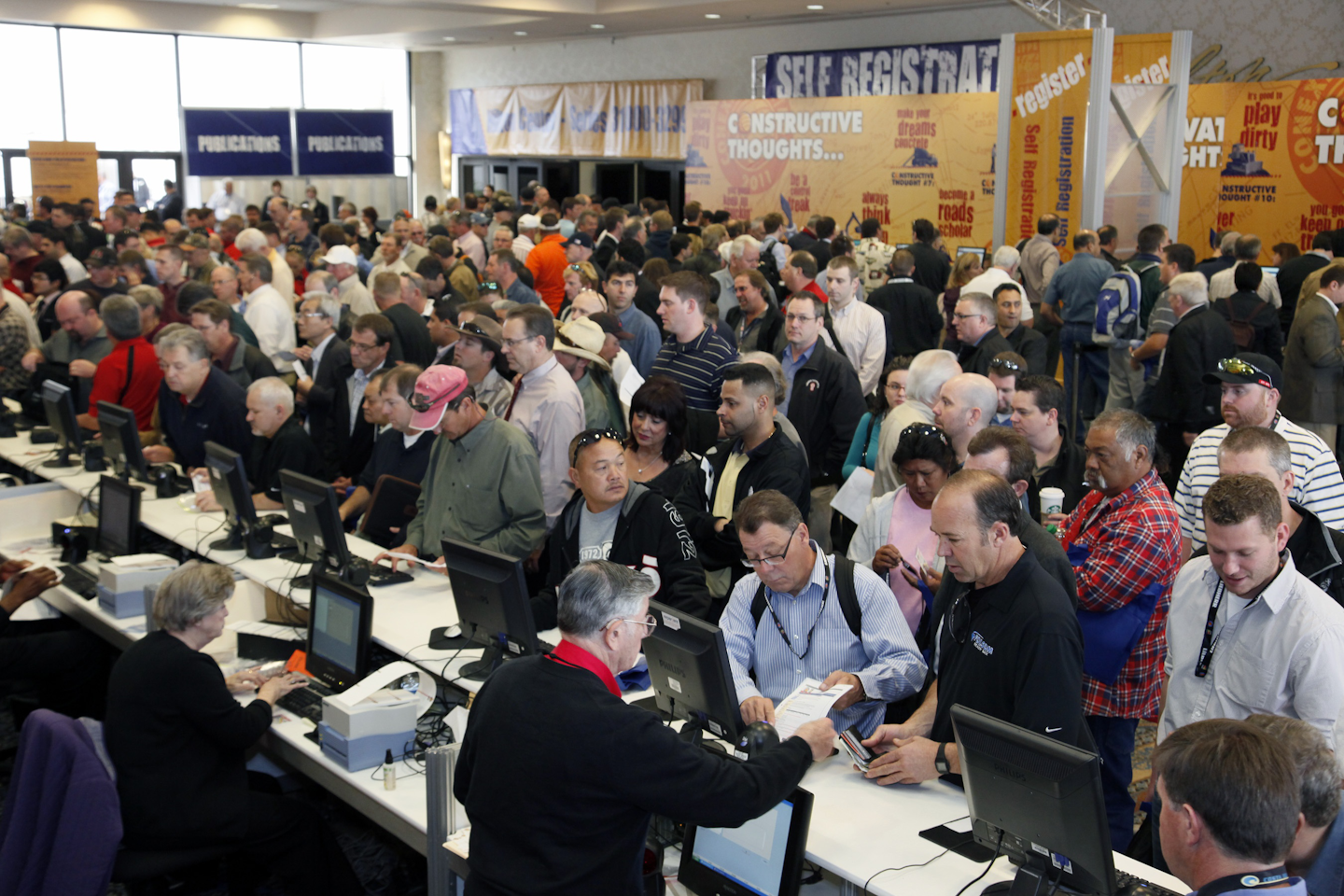 This once-every-three-years show is the perfect opportunity to look at the latest equipment, network and increase your industry knowledge. Here's a guide to the most useful sessions for Better Roads readers.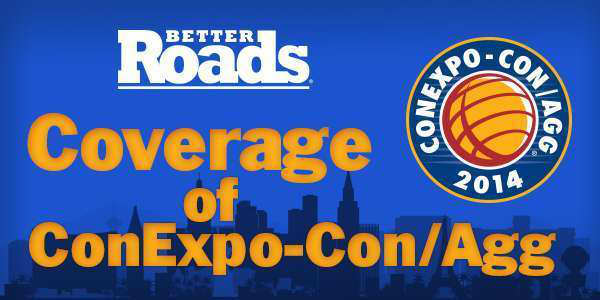 ConExpo-Con/Agg 2014 is North America's biggest construction equipment trade show with about 2,400 exhibitors and more than 2.3 million square feet of exhibits. Slated for March 4-8, 2014, in Las Vegas, agencies and contractors have the chance to see and test equipment as well as enhance their knowledge with the show's education track.
The Better Roads editors have chosen the sessions that would be most of interest in the education tracks, specifically the Asphalt and Concrete track sessions as well as some sessions in Earthmoving & Site Development and Recycling and Preservation.
Thursday, March 6, 2014        
8:30 a.m. to 9:30 a.m.
The Benefits and Bonuses of Paving
Speaker: TJ Young, T2ASCO
This session will help teach attendees how to compile a short list of best practices for paving projects, develop techniques to ensure that best practices are being used, and how to earn bonuses for using best practices and quality materials in paving projects.
Prevailing Wage Jobs: Winning Bids, Keeping it Simple and Staying Compliant
Speaker: Adam Bonsky, Fringe Benefit Group
This session will teach participants how to be compliant with the Davis-Bacon Act, the new Affordable Care Act (ACA) healthcare legislation, and state prevailing wage laws, and learn how they work together.
After this session, participants will be able to create a system for tracking, accounting, and reporting hours, fringes and benefit dollars on prevailing wage jobs while accounting for jobs such as those in different states or seasonal work.
Paydirt:  Mass Excavating Alternatives for Mass Profit
Speakers: Mike Boyle, John Deere Construction & Forestry Company and Bryan Tallyn, John Deere
This session will help participants compare the cost of moving different types of material with various types of equipment, how to choose different configurations of the same machine to increase efficiency on the job and how to choose the right combination of equipment an application — sand vs. clay vs. mud vs. rock.
The Effective Movement of Oversize/Overweight Equipment
Speaker: Douglas Ball, SC&RA
Session participants will leave the session understanding why uniformity is important in the transport of oversize/overweight equipment and the federal government's role in regulatory requirements.
10 a.m. to 11:30 a.m.
Stop Chasing and Start Managing Density  
Speaker: Todd Mansell, Caterpillar Paving Products
Contractors often "chase density" without understanding and fixing the root cause(s) of why density is being achieved. This session will help participants establish and maintain an effective rolling pattern, pinpoint the root cause(s) of not getting density on a job, and manage the compaction operation in the face of unplanned events such as plant breakdowns, equipment breakdowns, equipment breakdowns and trucking problems.
"Crack" the Code On Your Concrete Delivery Ticket
Speaker: Ken Hover, Cornell University
Attendees will learn how to find critical information such as identifying the right mix, batch and cumulative volume, help on checking yield, admixtures, and the amount of water that can be added within specs. Participants will also learn how to determine that you received exactly what you ordered, track concrete volume and yield, and predict accurate setting time for your finishers.
Expanding your Market with In-Place HMA Recycling
Speaker: Steven Cross, Professor OU and Victor (Lee) Gallivan, Federal Highway Administration
Session participants will learn about the equipment, materials and methods for hot in-place and cold in-place recycling, cold central plant recycling (CCPR), and full depth reclamation.
1 p.m. to 2:30 p.m.
Ten Tremendous Tales of Pervious Concrete  
Speaker: Matthew Offenberg, W.R. Grace
Session attendees will learn how to determine how engineering design, specifications, and codes impact pervious concrete projects and project costs.
Participants will be able to recognize critical elements of pervious concrete construction and will explore decorative options for pervious concrete.
Fuel and Fuel System Contamination
Speaker: Howard Chesneau, Fuel Quality Services, Inc.
Both Fuel and Fuel Systems become contaminated by three major areas. This presentation will cover the ways in which these systems can become contaminated, the effects of various contaminates, the way to detect contamination, and various methods to prevent and remediate contaminants.
3 p.m. to 4:00 p.m.
Tack & Bond Coats for Asphalt Paving
Speakers: Arlis Kadrmas, BASF Corporation and Brian Horner, Etnyre
This presentation will address the issues important in selecting and placing proper tack and bond coats as well as new developments. Attendees will learn what factors influence successful tack and bond coats, how to properly place tack and bond coats and about new developments in reduced tracking tack coats.
Recent Advances in the Design and Construction of Roller-Compacted Concrete Pavements
Speakers: Wayne Adaska, Portland Concrete Association; Brian Killingsworth, National Ready-Mix Concrete Association; and Corey Zollinger, Cemex
This presentation will cover the fundamentals of mixing and placing roller-compacted concrete (RCC) pavements, specification requirements and include case studies that will help explain the key factors in constructing high quality RCC.
Intelligent Machines Lead to Bigger Profits  
Speakers: Tony Vanneman, Topcon and Jason Anetsberger, Komastu America
Attendees will learn about the technologies available, such as GPS machine control, and hear case studies of how companies have realized more than a 500-percent increase in job productivity by adopting the latest machine control technology.