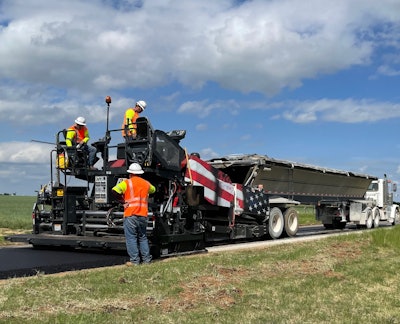 Dynapac
Dynapac will have a full spectrum of roadbuilding equipment and technology at ConExpo-Con/Agg 2023.
The company has taken on the theme "Your Partner on the Road Ahead" for its Central Hall booth C30931.
You can see more of what OEMs have in store for ConExpo 2023 on our show preview page by clicking here.
"We are setting the stage for customers to experience Dynapac as a partner that has solutions to meet not only today's needs, but also for future opportunities ahead of them," said Vijay Palanisamy, vice president of product management and marketing.
"Being a sustainable partner is also a key focus for Dynapac, and our newest Z.ERA electric range of products will be on display further showcasing our commitment to an emission-free world," he said.
Unveiled in 2022, Dynapac will launch its Z.ERA CC900 e and CC1000 e, electric rollers along with North American charging solutions. The introduction of the 1.5- to 2-ton rollers sets the company on a course of offering sustainable solutions while retaining the power and performance of diesel counterparts.
According to Dynapac, the electric rollers deliver the same static linear load, amplitude, gradeability and travel speed as the diesel-powered models on which they are based.
The company's Z.ERA range of products will also expand into its forward plate series with the DFP8X e and DFP9X e. Free of emissions, the tools are ideal for residential areas or indoor construction.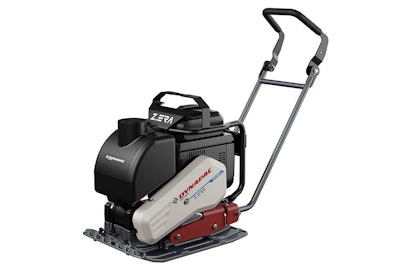 The easy start/stop function offers easier operation while the simple battery plug-in/out, combined with a quick-charging and swappable battery unit, provides more convenience.
In addition to the electric machines and tools, Dynapac will unveil the new VI Generation 7- to 9-metric-ton (16,980 lbs. – 19,845 lbs.) asphalt rollers. The new range includes three articulated models (CC2200VI, CC3200VI, CO2200VI) and additional two fixed-frame pivot-steer split-drum models (CG2300VI, CG3300VI) from 59 to 66 inches in drum width.
According to the company, the mid-range rollers derive several technologies from their larger counterparts including seat rotation, a patented efficient eccentric system with active Eco mode fuel consumption, and a full backup water sprinkler system. Also, there is a new upgraded operator control panel with a larger, full-color 7-inch touchscreen display.
For paving, Dynapac is offering the successor to the FC1700C, the D17C commercial paver. With standard paving width of 8 to 15.5 feet, the D17C is ideal for medium to large parking lots and county roads. With the optional bolt-on extensions, it can pave up to 18 feet wide. According to Dynapac, key enhancements include a direct-drive 16kW generator to the engine along with a fail-safe heat management system for increased efficiency and reliability.
A newly designed proportional auger conveyor system further increases flexibility to control the material flow to the screed. The D17C will continue to carry the 4,500-pound VF0816 screed and include Dynapac's "Quad-Auger" system.
Dynapac also will showcase its recently launched American-made D30T paver. The 10-foot tracked D30T joins three other new models: the 10-foot wheeled D30W, the 8-foot tracked D25T and the 8-foot wheeled D25W. The company also rolled out new screeds: the 8- to 16-foot Mat Master 16R and 10- to 20-foot Mat Master 20R. The new pavers and screeds are designed for high-speed paving of thin or thick layers of asphalt and can be used on highway jobs, new construction or large commercial projects.
In addition, Dynapac and Trimble will present a new integrated pedestrian detection system for its compactors. The 360-degree, bird's eye view system has four cameras on the roof along with a large 10-inch display. The system alerts roller operators visually and audibly to reduce work-related injuries.
Dynapac's Seismic technology for soil compaction will be extended to asphalt compaction. The system, which automatically determines the optimal compaction frequency for various types of asphalt mix design and adjusts vibration parameters, will be introduced on mid and large tandem asphalt rollers.