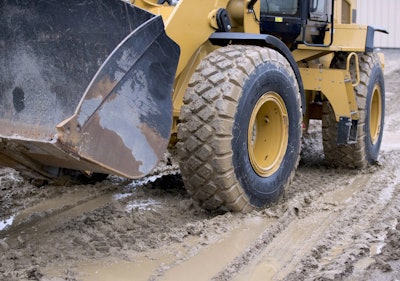 Bridgestone is raising prices on its off-the-road and agricultural tires and Firestone tracks in the U.S. and Canada due to increasing costs it has incurred, the company says.
The following increases take effect June 1:
Bridgestone and Firestone OTR tires – up to 8%.
Firestone Tracks – 14% on average.
Firestone Ag Tires and Tubes – up to 8%.
"This price adjustment is a necessary step as Bridgestone continues to manage market dynamics, including escalated logistics, business and raw material costs," the company says.
"Bridgestone is committed to minimizing the impact of increased business costs on our customers," the company adds. "As always, the company continues to look for new opportunities to engineer efficiency into our business while also investing to protect the value of our brands and unlock new, sustainable growth opportunities with our customers."
Bridgestone's latest increase announcement follows a previous announced hike of up to 8% on April 1 on all of its Bridgestone commercial truck tires and Bandag retreading portfolio in the U.S. and Canada. It then boosted prices on all of its Firestone truck tires by up to 8% on May 1.
Other tire manufacturers are also hiking prices in 2021:
Sumitumo Rubber North America increased prices 8% May 1 on its Dunlop, Falken and Ohtsu passenger, light truck and medium truck tires.
Continental Tire North America raised prices up to 8% on its Continental, General and Ameristeel medium truck tires on Feb. 1.
Yokahama Tire Corp. raised prices starting May 1 on consumer and commercial truck tires.
Goodyear raised prices on its Goodyear, Dunlop and Kelly consumer tires up to 8% starting April 1.
Michelin North America raised prices 5% starting Feb. 1 on certain Michelin and BFGoodrich light truck tires and on some commercial truck tires.
Bloomberg reports that rubber prices are likely to rise over the next several years due to flooding in rubber-producing countries, rubber-tree leaf disease and China replenishing its reserves of rubber last year.