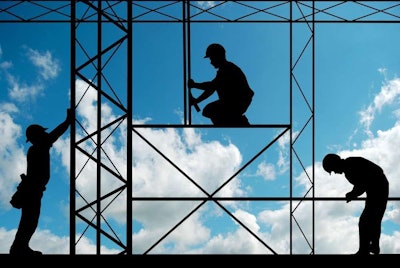 The third coronavirus stimulus package passed by Congress and signed by President Trump would allow contractors to apply for loans that would be forgivable if the money is used to maintain payrolls and other expenses.
That makes it more of a grant program than a loan program, says the Associated General Contractors.
According to AGC, a contractor could get a loan through the Small Business Administration's Paycheck Protection Program of up to 2.5 times its average total monthly payroll incurred 12 months before the loan date, average 2019 calendar-year payroll or $10 million, whichever is less.
The amount of the money used for payroll, mortgage interest, rent, utilities, and interest on debt obligations incurred before the loan would not have to be paid back for an eight-week period starting at the loan's origination. The covered period for the loans is between February 15 and June 30, according to the Associated Equipment Distributors. That loan forgiveness, however, is reduced by a ratio for any reduction in salary or wages for any employee during the eight-week covered period that is more than 25 percent of the total salary or wages during the most recent full quarter before the eight-week covered period.
The qualification process for the SBA program has also been made easier. It only requires that the business has been in operation by February 15 and has employees it pays payroll taxes for, AGC reports. The loans can be applied for at SBA-certified lenders around the country.
Loan terms are two years and 1 percent interest, and payments can be deferred for at least six months and no more than one year. All fees for the borrower and lender are waived, and collateral requirements are waived.
The stimulus package, which totals $2 trillion and was signed March 27, calls for a variety of other provisions that would benefit contractors and other small businesses with fewer than 500 employees.
(Note: This story has been updated to reflect changes and clarifications to the Paycheck Protection Program since its inception.)