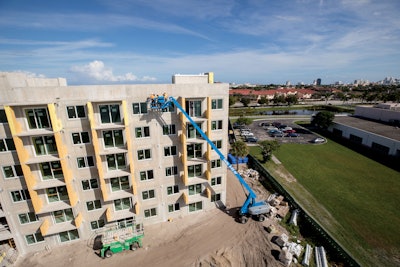 While some Terex plants remain open in the wake of the COVID-19 coronavirus outbreak, others are closed until dates in April, according to the company.
"We are shipping equipment," Terex says. "Parts operations, parts fabrication, service centers, logistics and shipping operations are running.
"We remain well-positioned to serve customers through a number of channels," the company continues. These include the websites parts.terex.com, gogenielift.com, and utilitiesparts.terex.com, in addition to Terex Service Centers and call centers.
"Technicians are supporting customers and others virtually (e.g., phone, video conference) as much as possible," Terex says. "Technicians will be dispatched where it is safe to do so and only for business-critical situations."
In North America, aerial work platform plants now closed and due to open on April 13th include facilities in Oklahoma City; Moses Lake, Washington; Redmond, Washington and Rock Hill, South Carolina.
The company's Watertown, South Dakota plant, Terex Service Centers and global parts distribution centers in North Bend, Washington and Southhaven, Mississippi remain open.
In the company's materials processing division, several North American plants remain open, including those in Canton, South Dakota; Durand, Michigan; Fort Wayne, Indiana; Newton, New Hampshire and Oklahoma City.