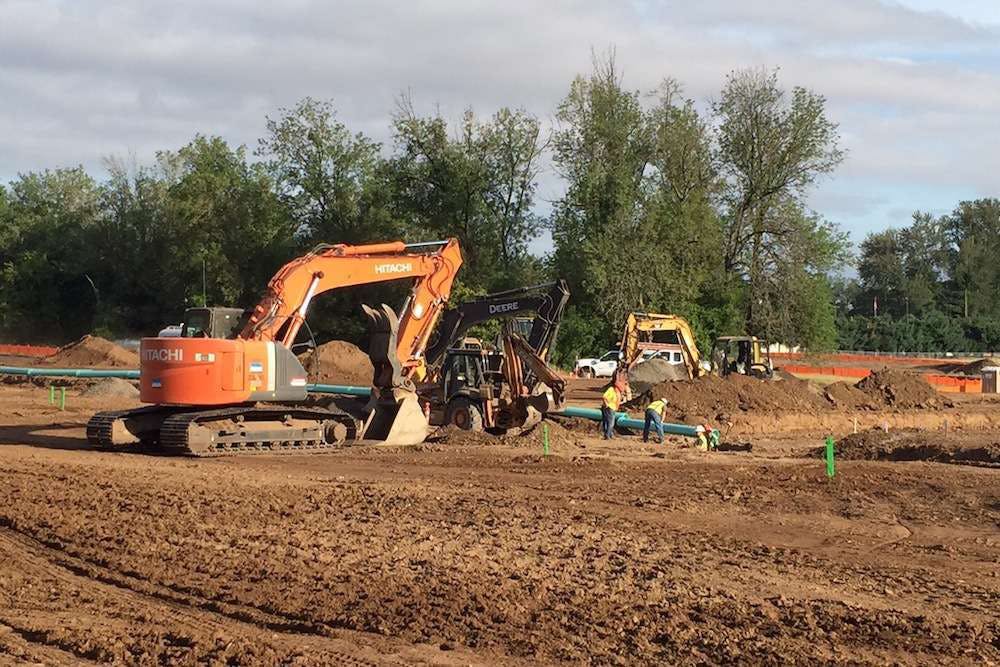 Following a drop in June to the lowest rate seen in the last 12 months, U.S. home starts ticked back up in July.
The start of construction on new homes rose 0.9 percent in July to a seasonally adjusted annual rate of 1.168 million, according to data from the Commerce Department. Total home starts remain 1.4 percent below the July 2017 rate.
Single-family home starts rose 0.9 percent during July to a rate of 862,000 and are 2.7 percent above the year-ago rate. Multi-family home starts fell 3.1 percent during the month to a rate of 303,000, and are 18.5 percent below the July 2017 rate.
The new data also included a revision to the June figures, bringing the rate for that month further down than was previously reported. While the initial data showed a 12-percent drop in total starts during June to a rate of 1.173 million, the latest data shows a 15-percent drop to 1.158 million.
Permits on new homes, which can be a good indicator on the direction of the homebuilding industry, rose 1.5 percent in July to a rate of 1.311 million. Permits are up 4.2 percent year over year. However, the number of homes permitted but not started are also on the rise, indicating a growing backlog, but also possible construction delays due to higher costs and labor issues. In July the rate of homes permitted but not started rose 6.7 percent to 175,000, the highest rate since Feburary 2008, Bloomberg reports, and up 23.2 percent year over year.
Builder confidence in the market, as measured by the National Association of Home Builders/Wells Fargo Housing Market Index, has dropped one point. The August index shows builder confidence at a reading of 67. Any reading above a 50 indicates most home builders believe market conditions are good.
NAHB chairman Randy Noel, a custom home builder from Louisiana, said that homebuilders are facing a number of concerns when it comes to their ability to continue building homes at affordable rates. These concerns stem from skilled labor shortages, the effect on materials costs due to new federal metal tariffs, and a "dearth of buildable lots."
"The good news is that builders continue to report strong demand for new housing, fueled by steady job and income growth along with rising household formations," Noel says. Another positive development, Noel says, is that lumber prices have eased off a bit from record high levels posted in June.
"The solid economic expansion and firm job market should spur demand for new single-family homes in the months ahead," added NAHB chief economist Robert Dietz. "Meanwhile, builders continue to monitor how tariffs and the growing threat of a trade war are affecting key building material prices, including lumber. These cost increases, coupled with rising interest rates, are putting upward pressure on home prices and contributing to growing affordability challenges, as indicated by the latest quarterly reading of the NAHB/Wells Fargo Housing Opportunity Index."