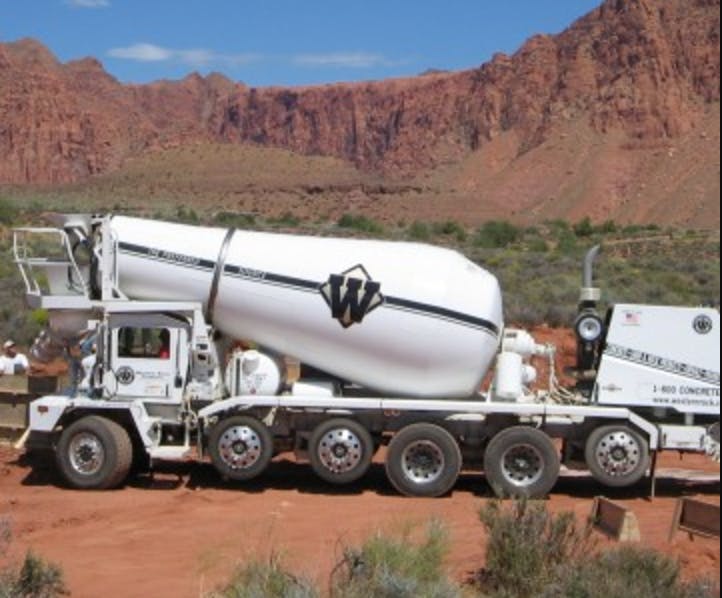 Western Rock Products in St. George, Utah, will mark 50 years in business in 2017. It plans to celebrate by holding two separate events for its employees and customers, and participating in a local parade.
The company started in 1967 as a supplier of asphalt, paving, and construction services in Cedar City. Today, it provides rock products, ready-mixed concrete, asphalt, paving, and construction services along the Interstate 15 corridor in south and southwest Utah today.
"Western Rock Products has been supplying construction materials and services in southern Utah, Mesquite, Nevada, and Page, Arizona since 1967," says General Manager Derrick Pack in a press release. "Western Rock and our employees are committed to providing top quality aggregates, ready-mixed concrete, hot-mix asphalt, landscape products, and construction services for our customers, no matter how large or small. This commitment to excellence is what makes Western Rock The Preferred Source."
Western Rock Products helps educate students in their community about the role of aggregates with its Rocks Build Our World program, which provides hands-on learning for students and stresses the importance of safety and wearing the proper safety equipment. Some program activities include "cookie mining" and cement making.
Rhett Taintor in Commercial Aggregate Sales typically does 40-50 Rocks Build Our World presentations a year. "Rocks Build Our World is a great opportunity to reach out to the future generation," Rhett Taintor, Western Rock Products' commercial aggregate sales person who does up to 50 programs every year says in the press release. "My hope is to give them a glimpse of this awesome industry that we work in, and to spark an interest in all the great opportunities building with rocks can give them."
Western Rock Products has received numerous awards, including the 2016 Associated General Contractors/Utah Department of Transportation Small Contractor of the Year Award and the Fort Pierce National Ready Mixed Concrete Association Green Star certification.
"Our great team of men and women that work for us have been supplying high quality aggregates, ready mix, asphalt, and construction service for over 50 years," says South Region President Michael Kurz in the press release. "We continuously strive to be The Preferred Source in all the markets that we live and serve in. Congratulations to everyone at Western Rock, and thank you for 50 great years!"