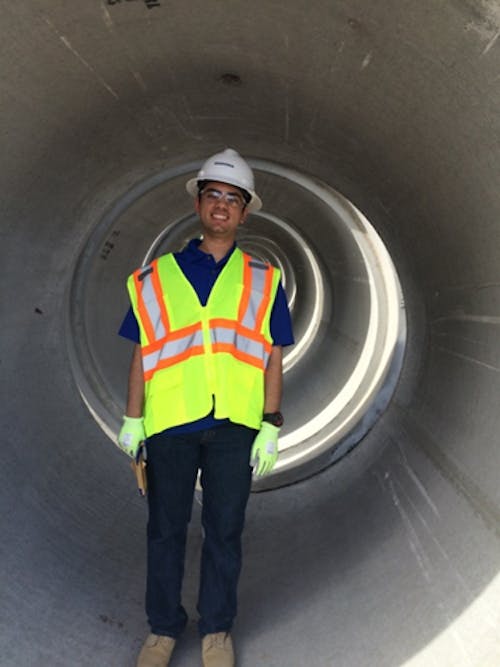 Construction estimating software developer HCSS has announced that it will begin taking applications for its 2017 Construction Intern of the Year scholarship program on August 1.
Now in its third year, the Intern of the Year program will award $10,000 to one grand prize winner. Four finalists will each receive a $4,000 scholarship and 12 honorable mentions will be awarded a $2,000 scholarship.
"The construction industry builds the infrastructure that is essential for the growth of our nation, and we must continually attract dedicated and qualified students to the industry," says Mike Rydin, CEO of HCSS. "Our scholarship program is one way we give back to the industry for which we have a passion and privilege to serve."
Interns who have served at least two months in a construction-related field, either during the 2016-2017 school year or during this summer, are eligible for the internship. They must also have been enrolled in a college, university or trade school for the 2016-2017 school year. Applications, available at constructioninternawards.com, will be accepted until September 15.
All entrants will be asked to fill out a brief questionnaire with a summary of their intern experience. Two groups of finalists will be among those who make the top 17 entries, with eight chosen from a popular vote held September 19 through October 3, and nine chosen by a selection committee. All finalists who make the top group of 17 are guaranteed at least a $2,000 scholarship. A voting panel, made up of construction industry experts and past grand prize winners will choose the top students.
In addition to the top prize, HCSS will give away several smaller prizes throughout the contest through participation in social media.
Rey Diaz, won the 2016 top prize. Diaz, who hails from Puerto Rico, is studying civil engineering at the University of South Florida. The son of a civil engineer, Diaz said in his entry that he's had a lifelong "fascination engineering and construction in general." He worked as an estimating intern last summer for Skanska USA Civil Southeast.