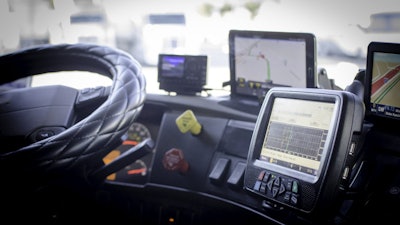 Tracking hours of service compliance is just a fraction of what most ELD systems can do. Some of the simplest, most inexpensive systems – often a smartphone app paired with an engine control module (ECM) connection device – come with web-based, back-office unit tracking software and dispatch tools. Others have more robust back-end programs.
Contractors with a history of using telematics are quick to see these benefits. For instance, Reliable Constructors, Sorrento, Florida, has already been using telematics to track its equipment fleet. "We're just adding another component to it," says Bob Beck, safety manager. With ELDs, the company will know where all its trucks are and can make sure workers are where they need to be. And if a truck is stolen, they might have a chance to get it back. Ken Lester, owner of Lester Contracting, says his company will not need ELDs, but he does use telematics on his 50 or so vehicles and pieces of equipment. "All of our vehicles have GPS on them, including our heavy trucks and even some of our machinery," he says.
The company, based in Port Lavaca, Texas, has been expanding its use of telematics on equipment, allowing Lester to compare run times and idle times with the industry average. He checks the system daily and likes that he can get a map view of the trucks and equipment.
"I even have an app on my iPhone," he says. "I can sit at home or anywhere and pull up the location of my vehicles."
One portal solutions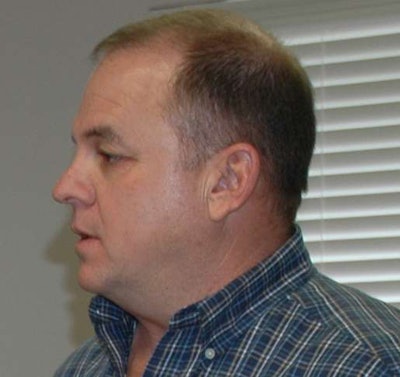 "All of our vehicles have GPS on them, including our heavy trucks and even some of our machinery. I can sit at home or anywhere and pull up the location of my vehicles on my iPhone."
– Ken Lester, Lester Contracting
A common complaint off-road fleet managers have with telematics is that they must toggle between multiple web portals to view machines from different OEMs. That adds complexity to companies running mixed fleets. Requiring one more portal – for their vocational trucks – is a hard sell, says Josh DeCock with Pedigree Technologies. A provider that can put all your off-road equipment and vocational truck data onto one web portal can simplify the information processing that comes with telematics feeds, he says.
Contractors who are grappling with the ELD rule should consider the benefits of integrating not just ELDs but other telematics capabilities throughout their fleets, experts say. "I would say look a little further down the road," says Tony Nicoletti with DPL. "Start looking at your equipment ecosystem as a whole, not just fixating on this one problem, because you are going to potentially want to add it to other products later."
There are many benefits to adding not just ELDs, but other telematics, to your operation:
1. Increased revenue.
"Telematics data can show you how to grow your top line," says Sid Nair, senior director transport and compliance at Teletrac Navman. "It also shows you how to do more jobs and take operational costs out, increase your utilization rates, create more uptime and how to make sure you are proactively maintaining your truck."
2. Improved customer satisfaction.
"In a B2B environment how do you make sure your customers are satisfied?," says Nair. "Telematics is going to give you that end-to-end visibility," providing features such as optimized truck routing and material delivery with fewer delays.
3. Less paperwork.
Technically, many construction truck drivers can continue to keep time cards and paper fuel receipts, tolls and other paper documents to prove that they're in compliance with the HOS regulations. But for less than the cost of a Starbucks coffee a day you can render the cab of a truck paperless. The labor cost savings alone are often enough to pay for the system, say many contractors.