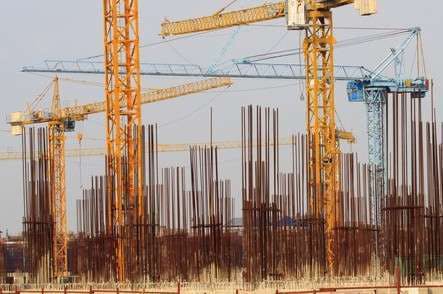 Homebuilding declines were nearly matched by gains in nonresidential construction in May as total construction spending in the U.S. was flat for the month, according to preliminary estimates from the Commerce Department.
Despite the flat month, construction spending's total of $1.23 trillion was up 4.5 percent from the year-ago, May 2016 figure.
Private residential spending fell 0.5 percent to a seasonally-adjusted annual rate of $516 billion. Single-family spending fell 0.3 percent to a rate of $260 billion but is up 8 percent over the May 2016 figure, while multi-family spending fell 3.3 percent to a rate of $62 billion—a 3-percent increase over its year-ago figure.
Spending on homebuilding remains up remains up 11 percent over the year-ago figure.
Nonresidential spending rose 0.3 percent to a rate of $714 billion and is up 0.3 percent over the May 2016 figure. Top percentage gains in nonresidential were conservation and development, and public safety, both up 3.7 percent to $7 billion and $8 billion, respectively; educational, up 2.8 percent to $93.5 billion; and amusement and recreation, up 2.6 percent to $24 billion. Top percentage declines were communication, down 1.9 percent to $22 billion; manufacturing, down 1.7 percent to $70 billion; and transportation, down 1.2 percent to $42 billion.
Total construction spending from the private sector fell 0.6 percent to $943 billion but remains up 6.2 percent over May 2016. Government spending fell 2 percent during May to $280.3 billion.