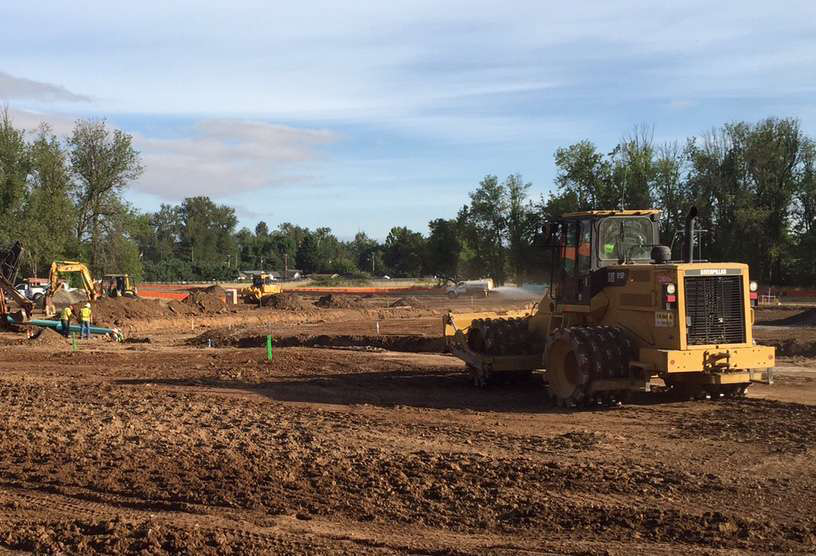 U.S. construction spending rose 0.8 percent in February on gains in the residential market.
Total spending rose to a seasonally adjusted annual rate of $1.2 trillion, a 3-percent improvement over the year-ago figure, according to preliminary data from the Commerce Department.
Private homebuilding rose 1.8 percent during the month to a rate of $485 billion and is now up 6.4 percent over the February 2016 figure. Spending on single-family homes rose 1.2 percent to a rate of $257 billion while multi-family rose 2 percent to $64 billion. Single-family spending is up 3.4 percent over the year-ago figure while multi-family is up 10.6 percent.
Total nonresidential spending was flat for the month at $702 billion but remains up 1 percent over February 2016 figure.
Top percentage gains inside nonresidential came from Public Safety, up 8 percent to $8.1 billion; Amusement and Recreation, up 3.8 percent to $23 billion; and Religious, up 3.2 percent to $3.5 billion. Top percentage declines were Communication, down 8.2 percent to $20 billion; Health Care, down 2 percent to $40 billion; and Manufacturing, down 1.8 percent to $67 billion.
Total construction spending from the private sector rose 0.8 percent to $917 billion while government spending rose 0.6 percent to $275 billion.